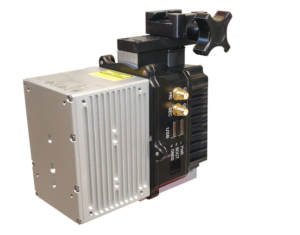 Remote Sensing Payload Instrument (RESEPI) is now available with Livox' new Avia LiDAR scanner, a compact and lightweight unit that features triple-echo and dual scanning modes.
RESEPI is a complete remote sensing solution consisting of a dual-antenna GNSS-aided Inertial Navigation System (INS), a datalogger, a LiDAR scanner, an optional camera, and a communications system that provides both real-time and post-processed generation of point clouds. With the Livox Avia, RESEPI is an ideal solution for a variety of UAV (unmanned aerial vehicle) and robotic remote sensing applications, including mapping and surveying, precision agriculture and construction site inspection.
Avia features both repetitive line scanning and non-repetitive circular scanning modes to meet different application requirements, as well as single, double, and triple return scanning to further expand the device's available scanning environments. Multiple return scanning generates a denser cloud of the environment, which is crucial for forest areas and other natural environments where detailed terrain capture is highly important. Avia's long maximum detection range and RESEPI's high-accuracy INS allow accurate point clouds to be captured at a variety of flight altitudes.
The RESEPI has been created with the intent for customers to privately label the system, including all software, web interfaces, and hardware. It allows value-added resellers to focus on developing their core business rather than development of a payload product. RESEPI is completely modular, supporting other Livox LiDAR scanners, as well as those from other leading manufacturers such as Velodyne, Ouster, and Quanergy.