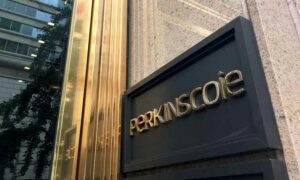 Perkins Coie, an international law firm renowned for working with OEM's and emerging technological concerns, has released a guide to the fundamentals of business interruption coverage, focusing on information tech startups might need to know.
The article covers the basics, including: What is business interruption coverage? How do you know if you have it? and the potential challenges to coverage. The guide goes on to outline the importance of analysing policy language with respect to the impact to business of COVID-19, focusing in particular on provisions such as:
Was there a "Direct Physical Loss or Damage"?
Is there a Virus/Contaminant/Pollution Exclusion?
Was your business completely inoperable?
Read the full guide on the Perkins Coie website >>
With their thorough understanding of aerial and automated technology industry law and reputation for working alongside tech companies established in the fields of aeronautics and unmanned technologies, Perkins Coie are well placed to advise tech startups impacted by the current global pandemic.
Speaking in broad terms the Tech Risk Support surmised that, "whether you ultimately will have Business Interruption Coverage for your loss depends on a close reading of your insurance policy, possible consideration of any relevant legislation or case law, and the details of your company's particular loss" it then goes on to outline suggestions of measures that can be done to maximize a startup's chances of recovery post COVID-19.
Read the guide in full here: Fundamentals of Business Interruption Coverage – What Tech Startups Might Need to Know