Perkins Coie, a leading global law firm recognised worldwide for extensive success and knowledge in the fields of aeronautics and unmanned technologies, has partnered with Unmanned Systems Technology ("UST") to demonstrate their expertise in this field. The 'Silver' profile highlights the strategic legal guidance and advice that they can offer to a diverse spectrum of clients within the autonomous sector, including established technology companies, original equipment manufacturers, Tier 1 and Tier 2 suppliers and emerging growth companies.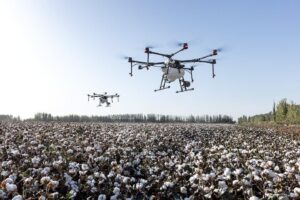 Skilled at traversing the continually changing landscape of laws and regulations which govern unmanned industries, Perkins Coie advises on a broad spectrum of regulatory compliance issued by the FAA, as well as state and local authorities. They are also adept at preparing Section 33 exemption petitions for drones and commercial UAVs.
With backgrounds in computer science, electronics, aerospace, and aeronautical and astronautical engineering, the Perkins Coie team has a first-hand, working knowledge of the laws that govern intellectual property, particularly within the fields of technology, engineering, aeronautics and R&D. With over 100 patent litigators and a dedicated patent prosecution team, Perkins Coie can cover all areas of IP law.
Perkins Coie provides product liability counsel to clients looking to minimize risk arising from personal injury lawsuits resulting from innovative technologies, such as UAVs and other unmanned and autonomous vehicles. As well as offering advice concerning risk analysis and the creation of product warnings, Perkins Coie can advise, defend and represent clients throughout personal injury cases, investigations and lawsuits.
Perkins Coie's privacy and security team is made up of litigators, public policy and regulatory lawyers, and transactional attorneys. Covering a wide range of disciplines, they have significant experience in handling privacy litigation, including defending class action lawsuits and government enforcement actions, developing privacy and security policies, implementing fair information practices, and executing privacy and security audits.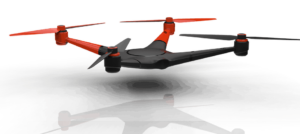 Working with clients across the US and globally, Perkins Coie's large team of licencing attorneys advise on the commercialization, distribution, protection and acquisition of all technology and licensed products, including specialist technology within the autonomous and unmanned markets.
The Perkins Coie Insurance Recovery practice advises clients on all kinds of insurance issues, including: product and general liability, directors and officers, property and business interruption, employment practices and crime coverage. They counsel on how to structure and place insurance for current and emerging risks; to make claims and enforce insurance coverage; and pursue disputed claims to verdict or an award in arbitration. The team has succeeded in recovering billions of dollars in insurance recoveries for clients.
To find out more about Perkins Coie and their legal services for designers, manufacturers and users of drones, UAVs and unmanned systems, please visit their profile page:
https://www.unmannedsystemstechnology.com/company/perkins-coie/