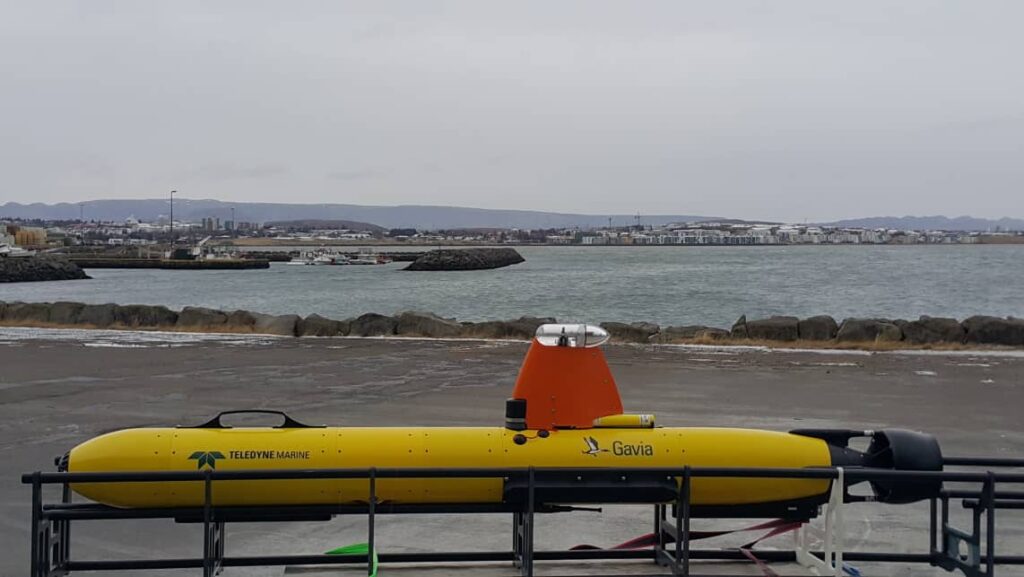 The Ministry of Defence of Poland has procured two additional Teledyne Marine Gavia Autonomous Underwater Vehicles (AUVs) in order to expand the Polish Navy's mine countermeasures (MCM) capabilities. Teledyne Marine previously won an initial contract to provide the Gavia as the vehicle was found to be best value while conforming to all functional and technical requirements, and the Polish Navy has once again selected the vehicle as it seeks to expand its fleet.
The Gavia AUV features a low-logistics, fully modular design that facilitates rapid transport and maintenance, and increases operational availability and reliability. The versatile vehicles can be equipped with a variety of easily replaceable sensors, creating an asset which can be configured for MCM, search & salvage or hydrography missions without needing to be dedicated to just one task. Future units can be equipped with modules for multi-beam bathymetry, sub-bottom profiling, or even submarine emulator sonar training targets, without returning any of the equipment back to the manufacturer.
The new AUVs will be equipped with the following state-of-the-art sensors and systems:
EdgeTech 2205 side scan sonars
Teledyne Reson BlueView MB2250 Microbathymetry Module
iXblue PHINS C5 inertial navigation system (INS)
Teledyne RDI 600kHz Pathfinder Doppler velocity log (DVL)
Kongsberg Maritime Cnode modems for USBL tracking
Teledyne Energy Systems field-replaceable battery modules
This combination of imaging and navigation sensors makes the Gavia AUV ideal for mine countermeasures as well as search and salvage operations in continental-shelf waters and beyond. The vehicle will be able to gather high-resolution, accurately navigated sonar images while remaining submerged for several hours of continuous operation at survey speeds up to five knots.
Gavia AUVs in Poland are supported locally through Enamor Ltd., Teledyne Gavia's official representative in the country. Enamor is a research and production company focused on new technology in the fields of navigation, communication, hydrography and automation.
Maciej Rek, CEO of Enamor, commented: "Over the years, Teledyne Gavia and Enamor have formed a strong relationship based on the success of the Gavia AUV in Poland, as well as the local support that has been provided by Enamor."
Valentin Hanns, Director of Sales – EMEA at Teledyne Marine, stated: "We are very excited to see the continued success of the Polish Navy with the use of the Gavia AUV. The Gavia AUV operational flexibility, the ease of through-life support, and modular upgrade paths have really contributed to the suitability of this AUV for addressing a variety of critical defense challenges."