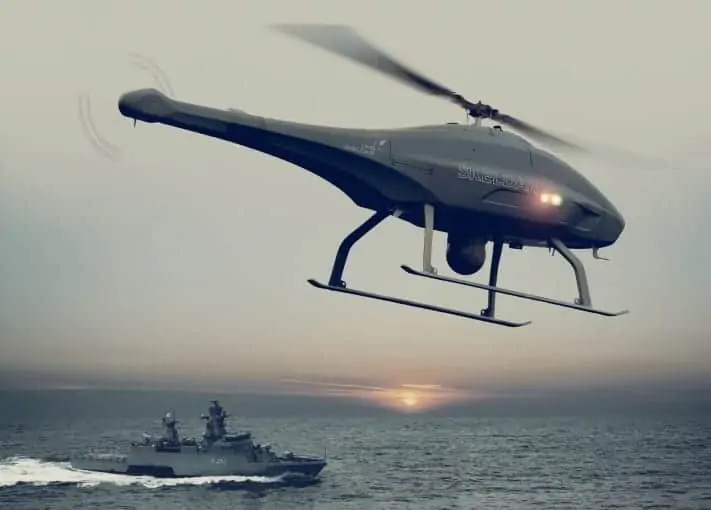 UMS SKELDAR has selected Intelligence, Surveillance and Reconnaissance (ISR) provider 360iSR to assist the company in adding specialist ISR training to its portfolio of UAS (unmanned aerial system) training. 360iSR will support UMS SKELDAR by delivering a range of material from Concept of Operations (CONOPS) development to mission specific training for ISR operators, sensor operators and intelligence analysts.
With new developments and regulations constantly being implemented in the UAS industry, UMS SKELDAR has recognised the need for change in the way training is delivered. The company has overhauled the way its training strategies and courses are delivered by adding not only specialist ISR training, but also by constantly reviewing its portfolio against the highest-quality UAV industry standards.
UMS SKELDAR's portfolio of Vertical Take-Off and Landing (VTOL) rotary UAVs currently incorporates the SKELDAR V-200 and the newly launched V-150 unmanned helicopters. Thanks to its heavy fuel engine that operates on Jet A-1, JP5 and JP8, alongside an ability to fly for over five hours with multiple payloads and extended time between overhauls (TBO), the SKELDAR V-200 has been selected by navies worldwide.
The V-150 is an ITAR-free high-performance UAV that operates on a heavy fuel turbine engine propulsion system. Including an ability to carry multiple payloads across two payload bays (up to 30 kg in the main bay and up to 12 kg in the nose), the V-150's modular design enables a high degree of maintainability alongside a minimum turn-around time during operations.
Ewen Stockbridge Sime, Founding Director of 360iSR, commented: "ISR is the future of modern warfare and of decision making in complex environments. We are providing to UMS an end-to-end ISR training solution, from the initial operating concept to full operational capability (FOC). Our specialisation is in ensuring that any end-user of an ISR capability can maximise value through integrated and synchronised operations. We strive to work with the end user to help them achieve FOC quicker."
David Willems, VP Business Development and Strategy for UMS SKELDAR, stated: "This new partnership with one of the leading ISR organisations, 360ISR, will add significant weight to our training provision moving forwards. The dynamic nature of the mission space, especially in the military and maritime sectors, demands that we not only stay up-to-date with our wider UAV services, but also continually improve them in order to stay ahead of both the industry and the impending regulations."