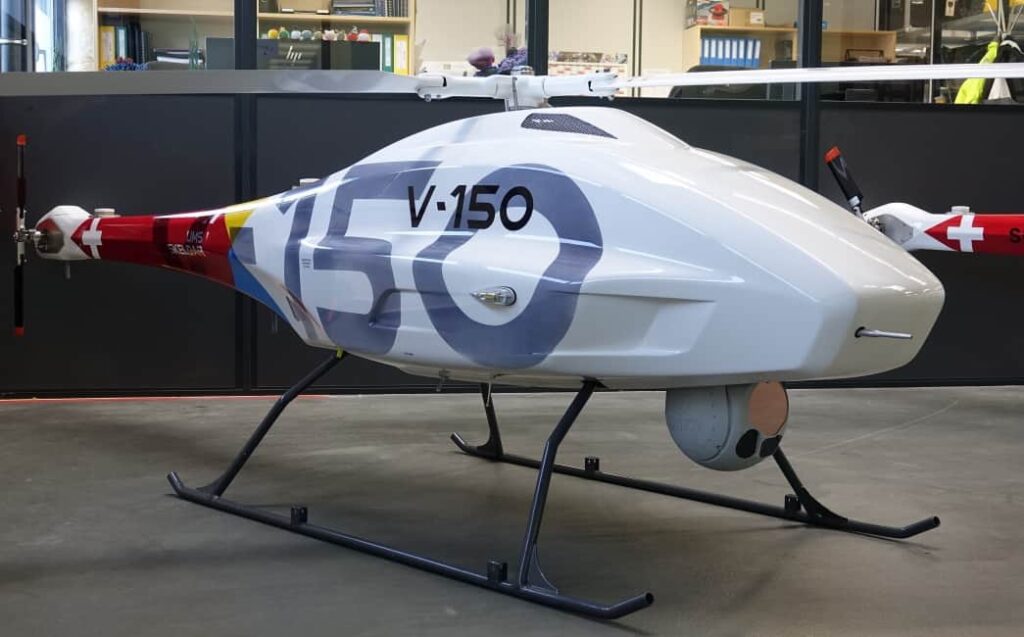 UMS Skeldar has confirmed that it will be demonstrating the benefits of its modular Skeldar V-150 unmanned aerial system (UAS) at the UMEX tradeshow in Abu Dhabi.
Vertical Take-Off and Landing (VTOL) UAS are often grounded for extended periods due to unnecessarily long service procedures. The root cause is often a design that restricts access to consumable components, requiring highly specialized maintenance technicians to work through unnecessarily lengthy service procedures.
The Skeldar V-150's modular design not only accelerates customer maintenance schedules, but allows engine exchanges to be carried out in just 15 minutes. This design, which allows the engine to be removed together with its supporting frame and ancillary equipment, enables the complete set of components to become one easily exchangeable unit.
Thanks to the Skeldar V-150's modular design and engine exchange system, an existing engine that has accumulated maximum service hours can be overhauled whilst a secondary engine is fitted in its place within just minutes. Another benefit is that routine system and engine maintenance can be performed far more efficiently, without the need for disassembly or removal of surrounding components. The ultimate aim is to enable end-users to carry out maintenance on the UAS quickly and cost-effectively, greatly increasing operational efficiency.
Alongside efficient maintenance procedures, the Skeldar V-150 has been designed to have a small logistical footprint. Innovations such as an easily removable tail boom and rotor, which halve the storage and transportation length to just 1.6 m, make it ideal for sea and land-based operations where space is at a premium. This is especially useful for mobile tactical operations, where the requirement to be fully operational in a matter of minutes is of utmost importance.
Richard Hjelmberg, UMS Skeldar's Executive Sales Director, commented: "At UMS Skeldar, we aim to constantly develop our VTOL platforms based on customers' requirements. Ease of maintenance and reduced overhaul times are areas that are often overlooked by our competitors. UMS Skeldar's maintenance solutions fulfil a crucial need that enable the Skeldar V-150 to spend more time in the air delivering intelligence. Thanks to its modular design, our Skeldar V-150 provides customers with exactly what they require: the ability to perform routine servicing and overhauls without unnecessarily disassembling elements of the UAS every time."