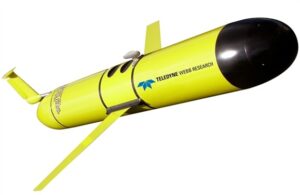 Teledyne Marine has launched Marine Tech Talk, a new podcast that highlights how the company's subsea technologies have been used by customers in a variety of applications such as unmanned and autonomous underwater vehicles (UUVs/AUVs). Marine Tech Talk will feature two new episodes each month.
Guests on the podcast will represent a variety of industries and organisations around the globe, including commercial fishing, marine construction services, and researchers and technicians from universities and government agencies. The podcast has launched with three initial guest interviews:
Captain Richard Riels, Executive Director of nonprofit organisation SMELTS and developer of a marine mammal-friendly lobster trap
Jude Van der Meer from Dalhousie University's CEOTR group, who are monitoring whales with autonomous gliders
Dr. George Watters, Director of Antarctic Ecosystem Research Division of NOAA Fisheries, and his work monitoring krill in the Antarctic
Melissa Rossi, Marketing Director for Teledyne Marine Vehicles and host of the podcast, commented: "Podcasts are a great way to bring our customers' research and work efforts to the public. No one can tell these stories like our customers, and they all have amazing stories to tell. Our listeners should find our podcast episodes both entertaining and informative regardless of whether they work in the marine industry or are just interested in the subject matter."
To find out more, visit the Teledyne Marine podcast page here.