There's no doubt that 2019 was another year of significant growth and innovation for the unmanned industry. There were many, many announcements covering product releases and milestone achievements specifically for drones, robotic systems and autonomous vehicles; articles that focus on not only the platforms themselves, but also the technology used on those systems, and the applications for military, commercial and industrial uses.
Here's our round-up of the ten most read articles of the year on UnmannedSystemsTechnology.com.
1. Fuel Cell Module Powers Record-Breaking UAV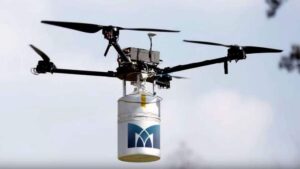 Intelligent Energy confirmed that its fuel cell technology successfully broke the Guinness World Record for longest flight time of a multirotor UAV (unmanned aerial vehicle), recording an official flight time of 12 hours, 7 minutes and 22 seconds. Read more…
2. First Approval for Fully Autonomous Drone Flights in Europe Granted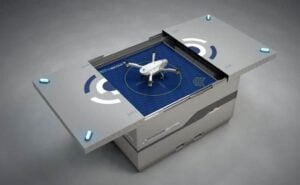 Azur Drones received the first approval from the French Directorate-General for Civil Aviation (DGAC) for the Skeyetech drone system.
The fully-automated quadcopter takes off from a docking station and does not require a remote pilot. Read more…
3. VTOL Drone Conducts 51 Mile BVLOS Utility Inspection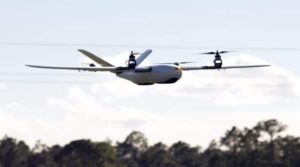 Censys Technologies confirmed that their Sentaero v2VTOL successfully completed a 51-mile BVLOS utility inspection in just six hours, to identify damage to critical infrastructure caused by Hurricane Barry.
4. Selecting Connectors for UAV Applications
This article outlined some of the key options and considerations, such as SWaP (size, weight and power), signal types, and environmental requirements, in selecting connectors for drone-based applications.
5. Heavy-Lift VTOL Crop-Spraying UAV to be Developed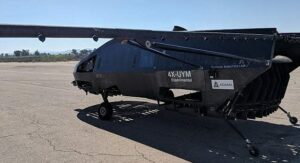 ADAMA and Tactical Robotics announced a partnership to perform a joint feasibility study for a high-payload UAV for high-capacity aerial agricultural spraying.
6. High-Resolution SAR Imagery Captured with Small UAS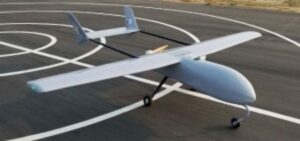 SRI International demonstrated high-resolution Synthetic Aperture Radar (SAR) imagery from a small, low-cost hobby-grade drone. The small form factor SAR instrument was developed to detect and measure solid earth vertical deformations. Read more… 
7. Hybrid Quadrotor VTOL UAS Technology Developed

L3 Technologies received a patent for a new Hybrid Quadrotor vertical take-off and landing (VTOL) UAV concept.
8. New Propeller Technology Developed for More Efficient VTOL UAS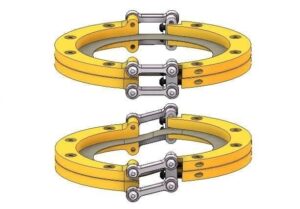 Blainjett Aviation unveiled new dynamic-variable-pitch propeller technology, designed to allow both manned and unmanned VTOL aircraft fly faster and more efficiently.
9. Hydrogen-Powered VTOL UAV Achieves 15-Hour Flight-Time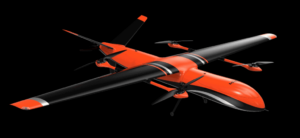 MMC UAV launched a new hydrogen-powered vertical take-off and landing drone, which completed a record-breaking 15-hour flight-time.
10. New Drone Data Collection & Analysis Service Uses Artificial Intelligence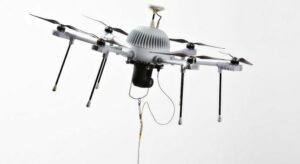 Aria Insights introduced new intelligent, autonomous drone solutions featuring AI and machine learning software designed to collect and analyze data for actionable insights.