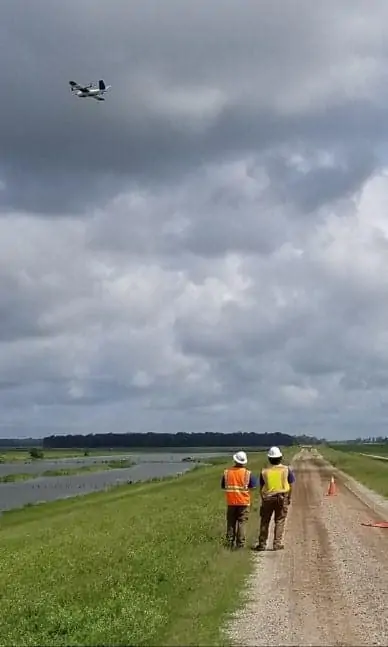 Censys Technologies, a manufacturer of commercial UAS for surveying, inspections and mapping, has confirmed that the Sentaero v2VTOL has successfully completed a 51-mile BVLOS utility inspection in just six hours, to identify damage to critical infrastructure caused by Hurricane Barry.
After Hurricane Barry made landfall in Louisiana on July 13th 2019, 25.5 miles of critical infrastructure 500kV power lines needed to be inspected quickly. Soaring Eagle Imaging (SEI), a professional aviation organization that conducts aerial drone inspections for a range of enterprise clients, was contracted by a major Louisiana energy provider to carry out power line inspections.
With over 30,000 manned aviation hours to accompany their 3,000+ UAS hours, SEI has been granted 17 previous emergency Beyond Visual Line of Sight (BVLOS) waivers.
William Paden, CEO of SEI, commented: "SEI is now positioned to safely perform BVLOS operations as a 'normal' daily mission. The experience gained during training and field missions prove SEI teams are exceptionally proficient in the tasks required to safely conduct these types of operations."
Once it was determined that safe flights could be conducted, SEI began conducting BVLOS flights using Censys Technologies' Sentaero v2VTOL with no remote visual observers. In three missions, the single crew was able to capture 51 miles worth of detailed information in a total time of just six hours in the field, including setup, tear-down, and transit. This enabled identification of the scope of damage to power lines and corresponding locations, helping facilitate swift repairs.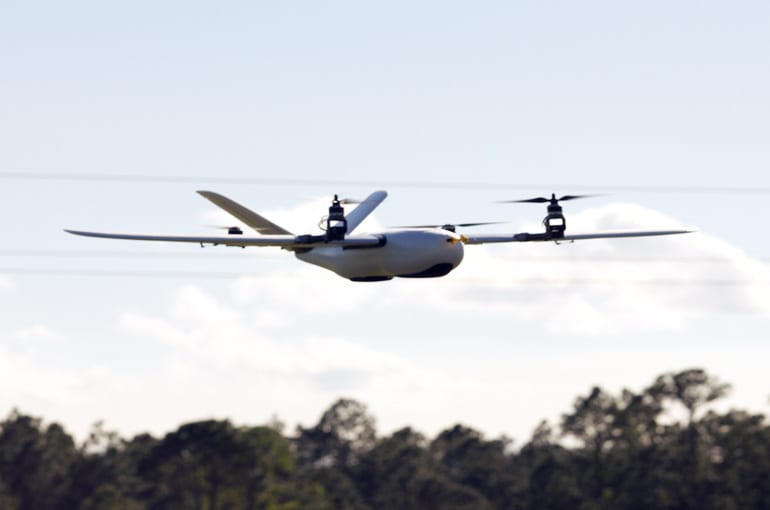 Read the full story on the Censys site >
Currently, only 30 commercial entities have approved BVLOS waivers in the United States, making these flights rare. Censys CEO Trevor Perrott remarked on SEI's BVLOS operation: "I'm ecstatic to see a great partner and customer of ours employ our technology with such an emphasis on safety to deliver exceptional value to energy asset owners. I could not be happier with the partnership we have in SEI, and I'm confident we'll continue to set standards together. I'm grateful to the FAA for approving the operation without requiring remote visual observers, as yesterday shows BVLOS can be executed safely and economically."
William Paden continued, "The level of professionalism from the entire Censys team is the reason our organization is able to continually set new standards in the UAV realm. The constant communication with the leadership and engineering team was instrumental in the aircraft performing to the level it did. Without Censys Technologies, SEI would not have been successful [July 22nd, 2019]."
The Sentaero v2VTOL is a customizable vertical take-off and landing (VTOL) fixed-wing UAV. With eight different integrated payload options and a range of 50 miles, it is ideally suited to commercial applications that require a versatile platform able to carry out missions in challenging or restricted conditions. Industrial applications include: agriculture, surveying, search and rescue, pipeline monitoring, emergency response, infrastructure inspection, and disaster relief.