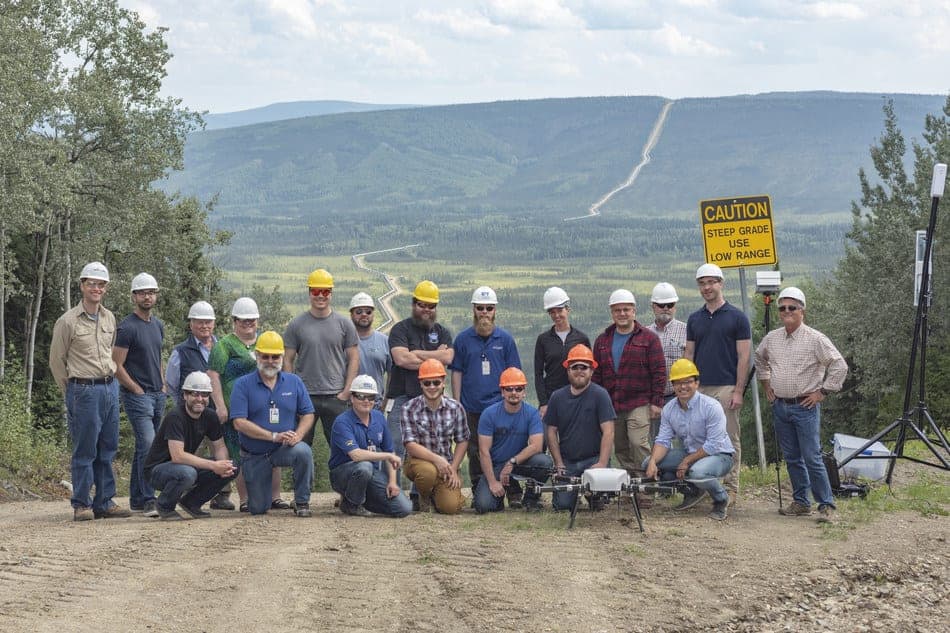 The first civilian BVLOS (beyond-visual-line-of-sight) flight by a UAV under FAA Part 107 rules, has been successfully undertaken in Alaska.
The BVLOS flight was carried out by the University of Alaska Fairbanks and the Alaska Center for Unmanned Aircraft Systems Integration. The team selected the Skyfront Perimeter 4 VTOL UAV for the mission, which is designed specifically for endurance and BVLOS flights for inspections and surveillance.
What was particularly significant about this BVLOS flight, was that it was conducted under FAA Part 107 rules. The FAA scrutinised and approved all aspects of the flight including system setup, planning and GCS operation and equipment.
The long-range hybrid drone successfully flew a round-trip flight along 4 miles of the Trans-Alaska pipeline with consent from the Alyeska Pipeline Service Company and monitored by the FAA.
Find suppliers & manufacturers of VTOL UAVs >
Maintaining an above-ground altitude of 400 feet, the Skyfront long-range hybrid gas-electric UAV utilised the Casia collision avoidance system by Iris Automation, to effectively navigate the mountainous terrain.
Echodyne's ground-based detect and avoid systems observed the flight, monitoring climbs of 1000 feet on 45-degree slopes. The Perimeter 4's telemetry and control links were uninterrupted throughout the BVLOS mission, which demanded constant communications throughout.
The BVLOS flight, flown under FAA Part 107 rules, marks an important advancement in the future safe integration of UAVs into USA national airspace. Watch the video: