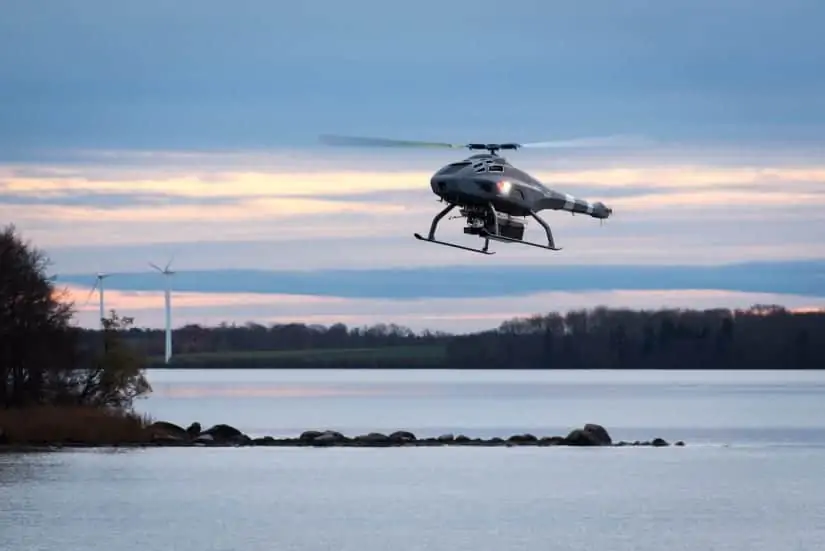 UMS SKELDAR, a developer of Rotary Unmanned Aerial Vehicle (UAV) platforms, has announced that it has partnered with the leading Swedish Aviation Technical Training School as part of its expanding training initiatives. In addition, UMS SKELDAR is working with the school to develop the highest quality UAV standards in a bid to pave the way for the impending European Union regulations towards the end of 2019.
Currently, the regulatory landscape for operating UAVs is limited, with many organisations looking to the manned aviation standards for guidance. However, this is set to change with the European Union Aviation Safety Agency (EASA) currently developing regulations specifically for the UAV community in order to begin standardising working practices globally.
Per-Erik Cardell, Site Manager Sweden and SKELDAR V-200 Product Manager, explained: "Over the last two years, we have experienced rapid growth both in Sweden and Switzerland. As a part of this expansion, we have developed a number of partnerships with institutions including the Aviation Technical Training School to not only bring in highly qualified talent, but also to help develop the regulations required to bring the unmanned sector up to the highest quality standards we all should live up to."
The EASA has developed common European rules to apply the highest safety standards achieved in manned aviation, which it is applying to the UAV industry. The rules are based on an assessment of the risk of operation and strike a balance between the obligations of UAV manufacturers and operators in terms of safety, respect for privacy, the environment, protection against noise, and security. These new rules will cover each operation type from those not requiring prior permission, to those involving certified aircraft and operators, as well as minimum remote pilot training requirements.
Cardell adds: "Our partnership with the Aviation Technical Training School is proving to add weight to what we are trying to achieve. It is critical we take on fully qualified staff members in areas of flight maintenance and avionics systems. As we continue to expand, we need people who are not only fully qualified in the operation of unmanned helicopters, but also those that can feed into the critical high-quality standards we always adhere to in this dynamic and fast-changing technology arena."
The Aviation Technical Training school is a university college specialising in helicopter technicians (Kat B1) and aeronautical engineers who work in maintenance organisations and perform repairs and supervision of aircraft. The education programme is in three parts: theory teaching, internships and learning at work. In addition to this, a degree project is included. The training is regulated by EU legislation within the European aviation regulations. After completing the approved training and internship, students achieve a certification that is recognised throughout Europe.
Over the last two years, UMS SKELDAR has recruited 10 students from the Aviation Technical Training School, including Pontus Johansson, who commented: "I spent two years studying to become a technician at the school, which I thoroughly enjoyed as it provided me with the tools required to take up my desired career in aviation. When I was offered a position with UMS SKELDAR, I jumped at the chance to join one of the world's fastest growing UAV organisations. Overall, my role involves helping to manufacture the pioneering SKELDAR V-200, installing the avionics systems and mainframe. It is fantastic to be able to put what I have learnt into practice."