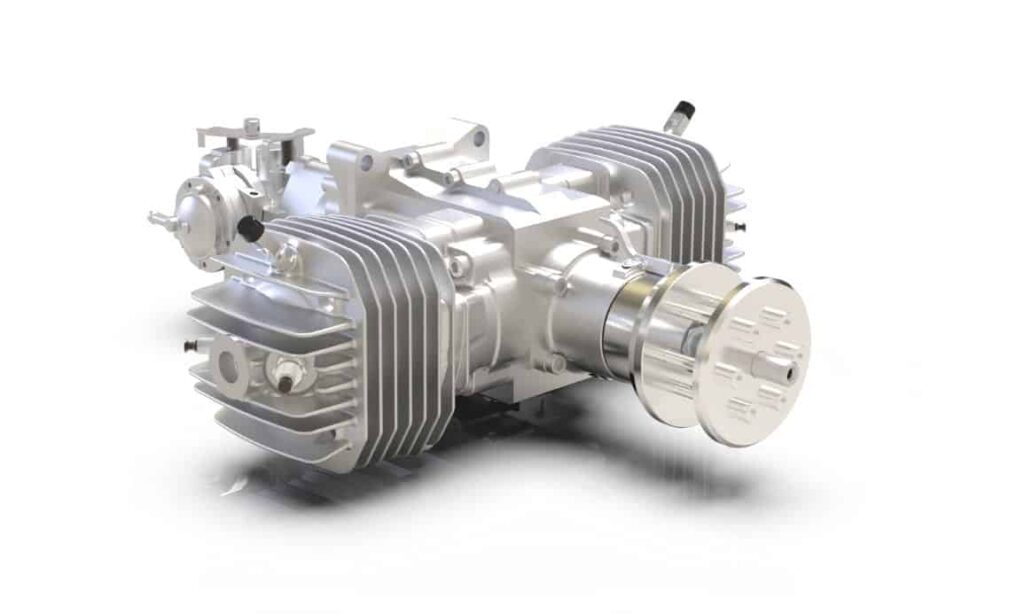 Sky Power, a manufacturer of engines for unmanned aerial systems (UAS), has announced the introduction of a new high-performance two-cylinder engine at the AUVSI Xponential 2019 trade show in Chicago.
The SP-275 TS CR has been developed for affordable and high-performance applications such as drone training. The carburetor of the SP-275 TS CR is located at the rear of the engine, making the system highly suitable for high speed applications due to its flat design.
"Some of our customers were asking about a simple, high-performing engine. Based on the application, the budget and the operating environment they like to forego technical complex additions, like fuel injection. Based on our customers' demand we decided to develop such an engine," stated Karl Schudt, CEO of Sky Power.
Based on the engine's design and performance Sky Power predicts a great variety of possible applications for UAS. "The engine is an option for all applications that need a high-performing, simple to operate and easy to maintain engine," added Schudt.
Almost all of Sky Power's engines are equipped with two spark plugs per cylinder. This holds many benefits for the customer: the engine runs at a lower idling rate and the engine's performance across the entire operational range is more balanced. Furthermore, in case one of the two spark plugs fails, the second ignition working independently ensures that the engine continues to run.