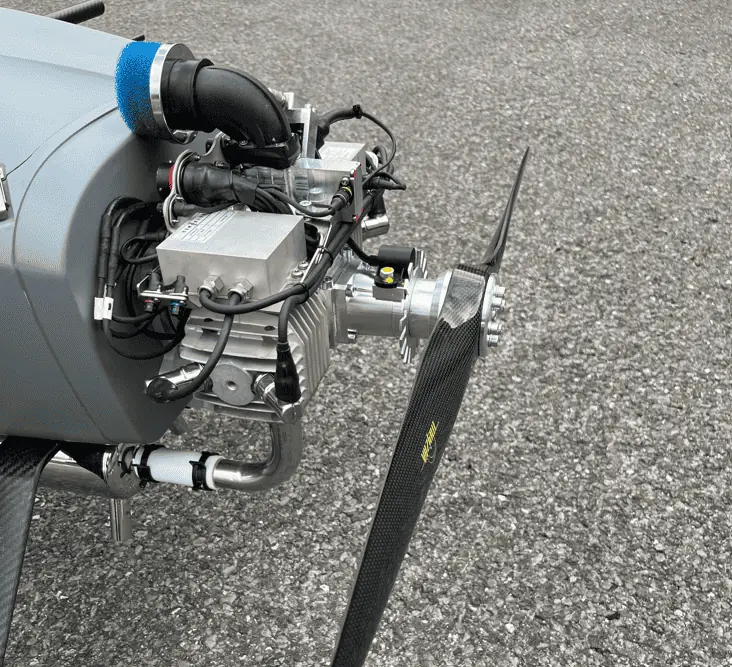 Sky Power's SP-110 FI TS propulsion system has been chosen by Cavok UAS to equip the CK50 VTOL convertible UAV.
With the SP-110 FI TS, the CK50 can fly over 10.5 hours, allowing full capacity of the CK50 high efficiency design.
This partnership between Sky Power and Cavok is said to be crucial in demonstrating Europe's capability in large UAV production. In the situation where supply chain is critical and production capacity could have to ramp up significantly due to pandemic or conflict situations, alliance between European producers is a key factor of success for clients that require regional production for strategic equipment delivery, technical support and MRO.
Beyond the origin of components, the success relies on harmony between performance, reliability and interfaces, ensuring seamless integration of cutting-edge technology for end-users. Flight safety is prioritized, and the close collaboration between Sky Power's and Cavok UAS' technical teams ensures the availability of relevant engine parameters.