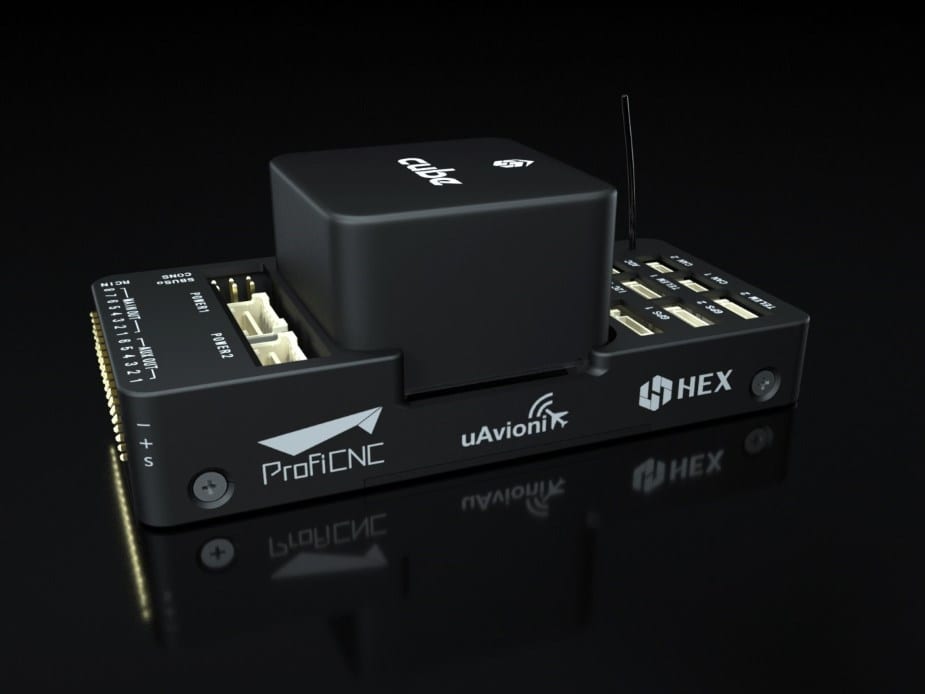 uAvionix, a developer of Communications, Navigation, and Surveillance (CNS) equipment for unmanned aircraft systems (UAS), has announced a partnership with ProfiCNC and Hex, developers of the Cube UAS autopilot, to integrate ADS-B IN receive capability into their Carrier Board.
The new Carrier Board integrates uAvionix's custom ADS-B silicon for 1090MHz ADS-B reception for worldwide Detect and Avoid (DAA) functionality. CubePilot, which uses the open-source ARDUPILOT platform, previously provided plug-and-play functionality for several uAvionix ADS-B IN and OUT products, including PingRX, Ping2020i and Ping1090i. Support for these products is retained in the new design, allowing for 978MHz ADS-B reception or integration of ADS-B OUT functionality.
With this integration, UAS operators will be able to see nearby ADS-B OUT enabled aircraft on ARDUPILOT's Mission Planner, allowing the Remote Pilot in Command (RPIC) with timely notification to take the necessary actions to remain well clear.
"With this partnership, uAvionix furthers our goal of ensuring safety and common situational awareness between airspace users," states Christian Ramsey, uAvionix President. "We believe that ADS-B IN functionality should be a requirement for every DAA system for UAS operations over people or Beyond Visual Line of Sight, and meeting that requirement should not be cost prohibitive."
"The safe integration of UAS into the National airspace of any country needs to take a safety-first approach from all players. By partnering with uAvionix and including the ADSB-in at practically no cost to the customer, we remove the cost barrier, adding safety to our customers' UAS solutions." said Philip Rowse, Hex/ProfiCNC CTO. "We envisage this added situational awareness, and optional auto avoidance behavior will be an important step towards safely shared skies."