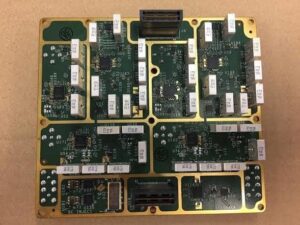 San Francisco Circuits (SFC), a provider of PCB fabrication and assembly services for unmanned systems and robotic platforms, has announced that it has updated its printed circuit board (PCB) turnkey assembly capabilities. Full turnkey PCB assembly through SFC reduces the customer's responsibility to source components (and the surrounding issues), manage the bill of materials (BOM), inventory, and logistics associated that can be encountered when working with a PCB assembly partner.
View more information about San Francisco Circuits' Turnkey Printed Circuit Assembly capabilities here
SFC's turnkey, partial turnkey and consigned assembly options are designed to meet the individual needs of their customers, depending on how much of the assembly process they want to manage versus outsource. SFC's turnkey PCB specialists can help guide customers through the benefits of each approach and ultimately deliver the optimal product and service.
"Sourcing and managing the inventory the components needed to assemble PCBs is often not the customer's core strength. SFC's turnkey PCB assembly options places the entire process in the hands of experts with decades of experience in the PCB assembly industry that reduces the risk and saves time for the customer," said Sam Danovich, VP of Sales.
"We have the relationships within the industry to quickly and efficiently source components, manage the inventory, and ensure quality control throughout the entire process."