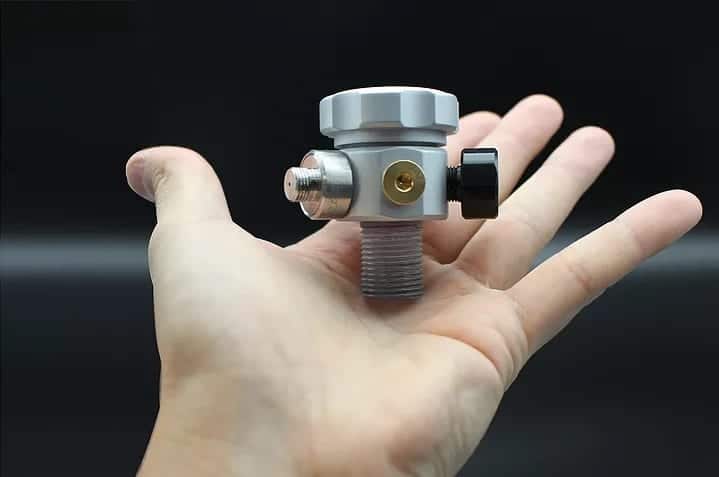 HES Energy Systems, a developer of aerial hydrogen fuel cell propulsion systems has announced the launch of a new lightweight pressure reducer for hydrogen energy storage equipment. HES' equipment is intended to enable greater aerial mobility for small unmanned aerial vehicles (UAVs) as well as larger electric aircraft.
The new solution is a key development in making long distance electric flight a reality. Pressure reducers are a key component of any hydrogen fuel cell energy system, but the challenge in making these both as safe and lightweight as possible is a key success factor for aerial applications.
The new compact made-to-fly regulator has a record weight of less than 140g including functional components, such as the new transducer, and includes unprecedented safety features such as an overpressure burst disc.
"The new pressure reducer is designed to fit with the Aerostak family and the whole range of compatible cylinders and refilling accessories," said Taras Wankewycz, CEO of HES and parent company H3 Dynamics. "Furthermore, the system will be an exclusive part of HES' line up of ultra-long endurance hydrogen-electric fuel cell drone and electric aircraft systems."
UAV Propulsion Tech is the authorized distributor of HES Energy Systems' products in the USA.