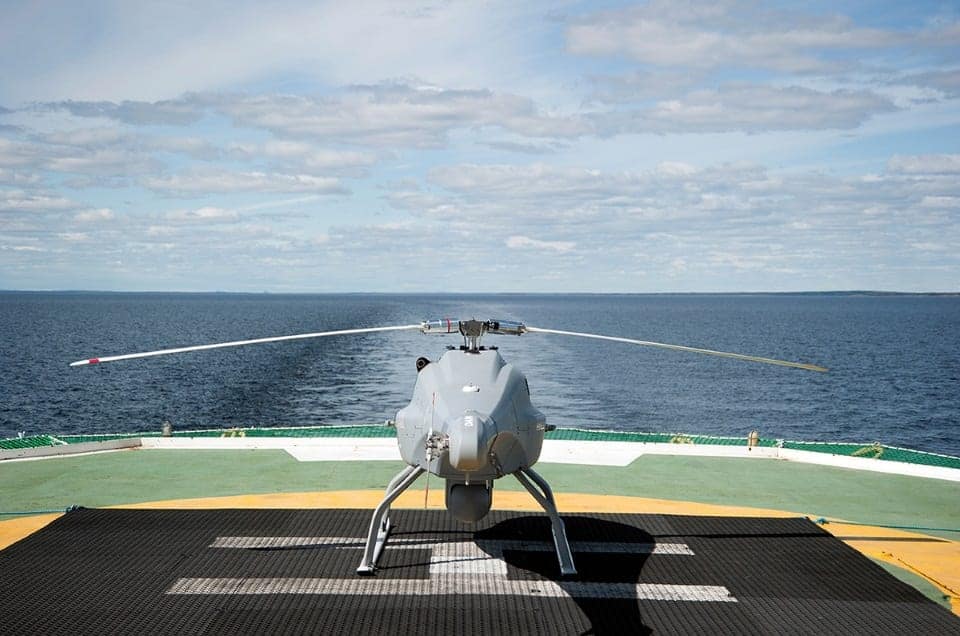 UMS SKELDAR, a developer of rotary Unmanned Aerial Vehicle (UAV) solutions and avionics software, has announced that it has agreed a Memorandum of Understanding (MoU) with Airflite Pty Ltd to provide exclusive Maintenance, Repair and Overhaul (MRO) and technical support services for the rotary unmanned UAV portfolio including the NATO-compliant flagship VTOL (Vertical Take-Off and Landing) SKELDAR V-200 and its variants. The agreement was announced at LAND FORCES 2018 in Adelaide, Australia.
According to the agreement Airflite, with operations across Australia, will become a technical support partner of UMS SKELDAR, the joint venture between Saab and UMS AERO GROUP. Airflite will provide support staff and maintenance and engineering services for the rotary V-200 UAV and its variants. UMS SKELDAR says the agreement provides another building block for Australia to become the regional base for Pacific Rim support operations as the global UAV company develops its operational footprint with military and civilian customers across the region.
Airflite's operations include facilities at four airports and two airforce bases covering Western Australia, New South Wales and Victoria providing access to MRO services across the continent for land and sea-based customers.
Axel Cavalli-Bjorkman, CEO of UMS SKELDAR explains: "This is a significant milestone in the development of our global operational support network. Our twin focus of land and sea rotary capabilities, together with state-of-the-art engineering and avionics, demands the very best technical support. We are confident that Airflite, with their impressive customer portfolio, will play an important part in our expansion of services and capabilities in Australia, New Zealand and the wider region."
Homer Constantinides, Managing Director of Airflite added: "We are pleased to make this joint announcement. This agreement not only confirms our position as the number one choice for MRO in Australasia but signals the commitment to Australia by such a prestigious UAV innovator. We look forward to a fruitful partnership."
UMS SKELDAR has already signaled its interest in Australian contracts including services for the Royal Australian Navy (RAN) next stage UAV tender. The line-up of partners in Australia includes: Perth-based Orbital Corporation (providing heavy fuel licensed technology for the engines specially developed by Hirth Engines), Sentient Vision Systems of Melbourne in addition to Saab Australia (Adelaide, Canberra, Melbourne, Rockingham W.A.)