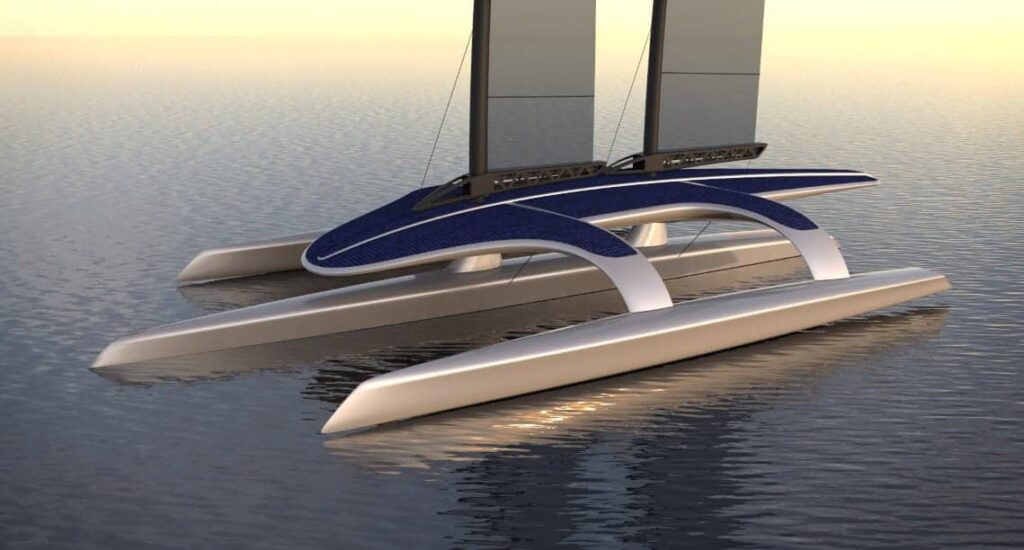 Silicon Sensing Systems has announced that its latest DMU30 inertial measurement unit (IMU) has been selected to provide highly accurate ship's attitude data to the autopilot that will navigate the Mayflower Autonomous Ship (MAS 400) as the vessel travels the world.
The mission of the MAS 400 project is to build an autonomous vessel capable of conducting scientific research, with the endurance and reliability to operate remotely in all corners of the globe. The vessel's maiden voyage, unmanned, across the Atlantic, will form part of Plymouth, England's 'Mayflower 400' celebrations in 2020 – commemorating the 400th anniversary of the crossing of the pilgrim fathers in the original Mayflower from Plymouth UK to Plymouth MA, USA. Having completed the crossing, MAS 400 will then travel on around the globe.
Find suppliers of IMUs for Autonomous Vehicles >
Steve Capers, General Manager, Silicon Sensing Systems Ltd, commented: "As a Plymouth-based operation, we are extremely proud to contribute our technology to this inspirational, forward-looking project. Data provided by our DMU30 will help ensure the operators of the MAS 400 vessel can be confident in her ability to navigate autonomously around the world."
Silicon Sensing's DMU30 is the company's latest high performance micro-electro mechanical system (MEMS) IMU and is designed for use where there are exacting motion sensing requirements, as with the MAS 400. DMU30 is a full 6 degree of freedom (DoF) IMU that uses the company's own gyros and accelerometers to create a small, rugged and cost-effective unit that offers the high levels of performance more typical of larger, heavier and more costly fibre optic gyro (FOG)-based devices.
Steve Capers continued: "As the unmanned market develops, and with unmanned platforms, whether land, sea or air, being typically smaller than their manned counterparts, we anticipate a need to maintain, and exceed, the performance of manned platforms – but in less space and with less available power. This is where our DMU30 IMU comes into its own, matching the performance usually only delivered by FOG-based technology in a unit that consumes little power, is small, lightweight and low cost."
A DMU30 unit has already been delivered to MSubs Ltd for use throughout the trials for the MAS 400 vessel. The units are already in full production at the Plymouth facility and in use in various applications. DMU30 is also being evaluated for a number of subsea and survey applications – with initial results exceeding expectations.