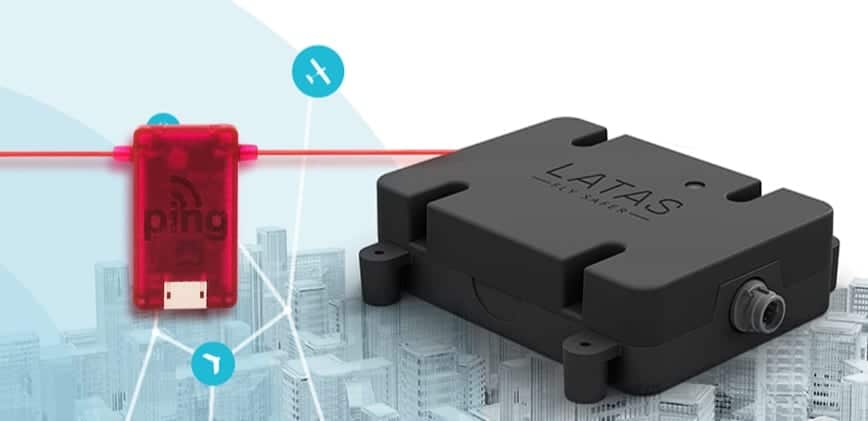 uAvionix and PrecisionHawk have announced that the two companies plan to jointly develop the next generation of LATAS (Low Altitude Tracking and Avoidance System) hardware. The integration of the uAvionix Ping ADS-B product line will allow for drones equipped with LATAS to receive alerts of nearby manned aircraft equipped with ADS-B technology.
Additionally, the team will explore how a combination of ADS-B and LTE surveillance devices can be used to increase safety while mitigating risks of ADS-B spectrum congestion. "With an integrated device, algorithms can determine the best frequency on which to broadcast the drone's position depending on factors such as the availability of LTE networks or the presence of nearby manned aircraft" said Christian Ramsey, VP of Business Development for uAvionix. "The Ping system can listen for nearby aircraft and only broadcast the drone's position via ADS-B if a manned aircraft is nearby. This is an incredibly efficient use of spectrum while being interoperable with existing manned aviation."
"uAvionix is spearheading the integration of smaller and lower cost ADS-B modules into the UAV market to advance the level of operations that be can achieved with drones," said Tyler Collins, VP LATAS for PrecisionHawk. "As LATAS continues to bring critical airspace information, such as ground obstacles and manned aircraft tracking, to drone flyers, regulators and airports, this integration will add an additional layer of risk mitigation. This technology will be particularly useful for UAV operators who are using LATAS to fly safely beyond visual line of sight."
Under the partnership, uAvionix will work to directly integrate the PingRx and LATAS chipsets into a single hardware platform so it is possible for LATAS to fit on nearly any drone. The team expects to test the concept under PrecisionHawk's track of the FAA Pathfinder program in early 2017.