CEO at infiniDome Omer Sharar talks to UnmannedSystemsTechnology.com about the threat of affordable GPS jammers, infiniDome's critical GPS protection for commercial drones and their work to defend future unmanned delivery ecosystems.
infiniDome provides anti GPS/GNSS jamming technology for drones and autonomous vehicles, can you tell us more about why this is so important?
We are seeing a rise in the use of extremely affordable GPS jammers that can bring a drone down with the push of a button.
UAVs don't only use GPS to navigate from point A to point B but rather their entire capabilities rely on GPS (GNSS). Jamming GPS is the easiest way to bring a drone down today and the impact on the drone is immediate and extremely violent, which endangers not only the drone and its mission, but also anyone below it.
Mitigating GPS jamming for UAS is considered by ANSI (American National Standards Institute) and by the relevant regulators, both a critical and urgent industry gap that must be bridged to enable BVLOS (Beyond Visual Line of Sight) and autonomous drone operations.
Today we are seeing multiple applications affected heavily by GPS jamming – in the military this could be impairing vehicle tracking capabilities, or sabotaging the ability to complete critical missions. In the commercial space; GPS jamming is used to bring down drones to steal them, to terminate mapping and monitoring missions, as well as impair agriculture applications such as drone crop inspection, autonomous tractors, crop dusting and more.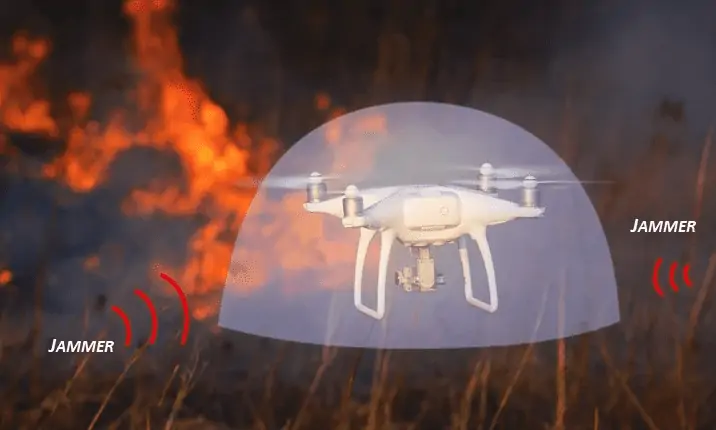 What are the benefits to commercial drone customers in equipping drones with anti-jamming technology?
GNSS receivers are using all GNSS satellites like GPS, Glonass, Galileo, and Beidou over all relevant frequencies – L1, L2, and L5. They also have limited jamming filtering capabilities (by improving processing gain). However, when a strong enough jammer is used to jam L1, L2, and L5, they are still easily defeated.
Today, GPS jamming threatens the commercial drone delivery ecosystem. The "Air Taxis" of the future and drones operating in populated areas will need to meet the highest safety standards and will have a wide variety of sensors that must be protected. By using anti-jamming technology, customers are increasing their resilience and giving their platforms a much better chance to complete their missions and stay in the air when being attacked by intentional and even non-intentional jamming.
Can you provide any real-world use-cases of infiniDome technology being implemented on commercial UAS (unmanned aerial systems)
Mainly used for border patrol missions (HLS), our technology has been implemented on Easy Aerial's drones on its own, as well as combined with Honeywell's INS and HRVS, to create an effective navigation solution for UAV missions in GPS-challenged environments. Read about it here >> 
What sets infiniDome apart in the field of GPS/GNSS protection?
infiniDome's GPSdome is the world's most disruptive GPS protection solution available today, and tailored for even the small class 1/2 drones. It is developed under very stringent C-SWAP (Cost Size Weight and Power) considerations, enabling lightweight drones and commercial platforms to have this critical layer of GPS protection.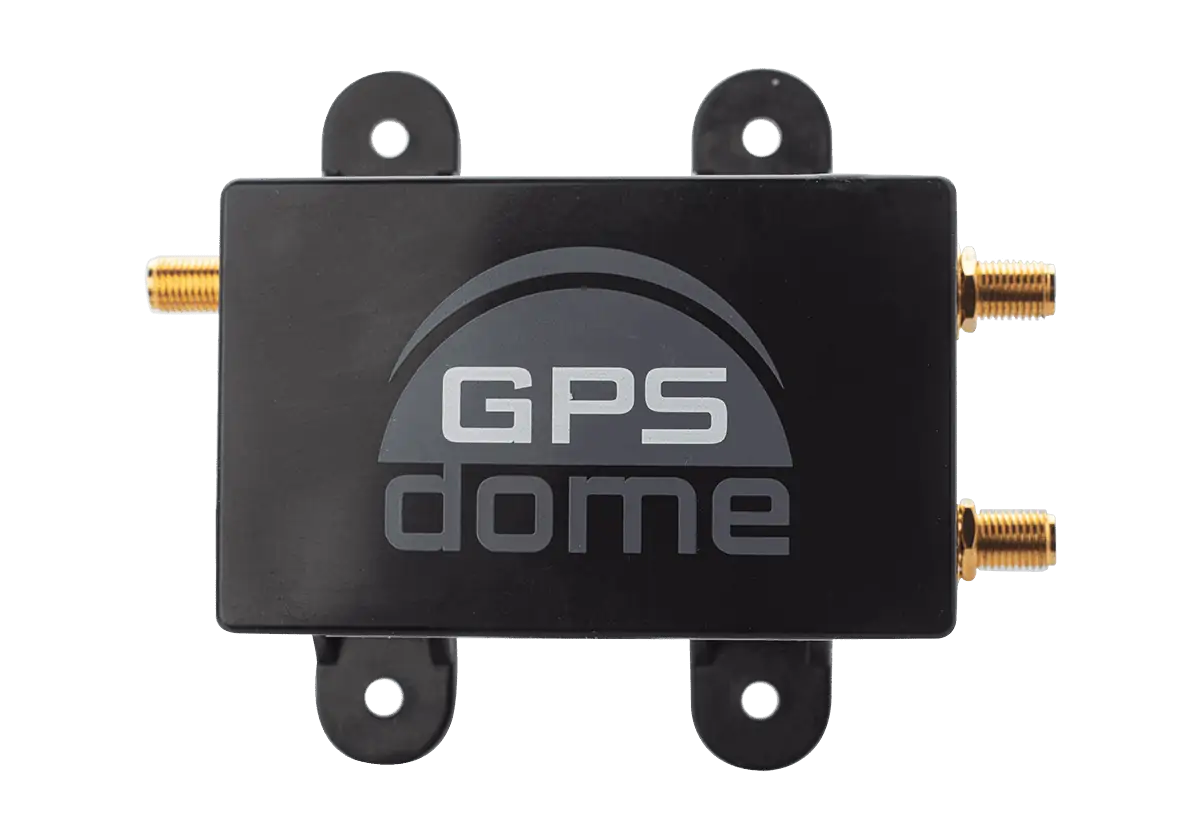 What plans does infiniDome have for 2023 and beyond?
infiniDome is currently disrupting the defense and HLS GPS protection market by bringing the best-in-class proportional defense with optimal C-SWaP.
infiniDome plans on launching a GPS integrity monitoring solution called "infiniCloud" in early 2023 which will be a first step for commercial UAV operators in detecting, alerting and avoiding GPS attacks in their operating zones.
With vast experience from the defense and HLS world, infiniDome plans to release to the market a GPS protection solution tailored for commercial drone protection which will defend any unmanned uncertified and certified aircraft – from MALE (Medium Altitude Long Endurance) heavy cargo UAVs, through last-mile delivery drones, all the way to the air taxis.