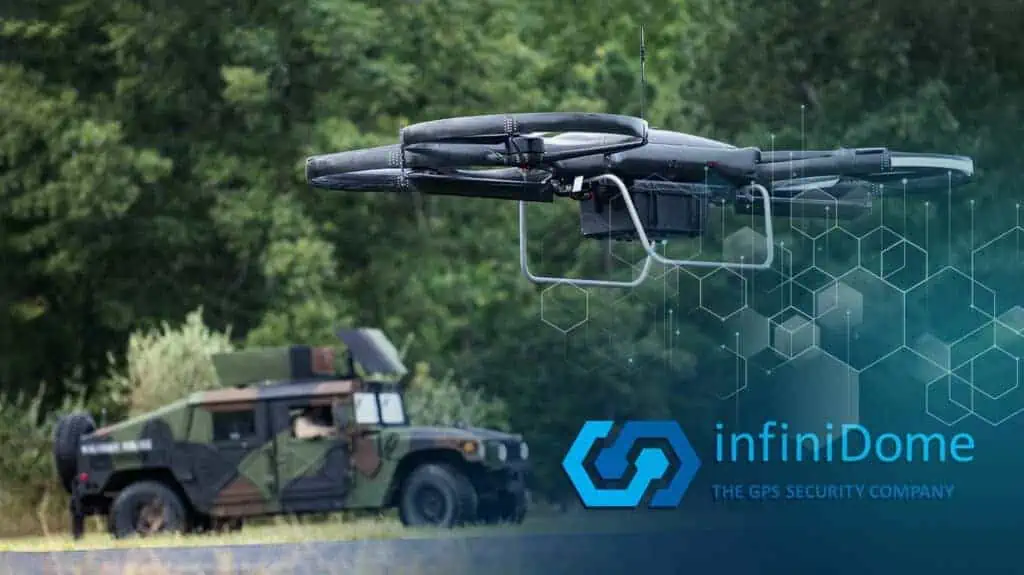 infiniDome will be exhibiting a live demo of their GPS protection and resilient navigation solutions at AUSA, taking place from October 9-11, at booth #556. 
infiniDome's disruptive solutions are tailored to defend UAVs and vehicles from GNSS jamming attacks, enabling continuous operation even in heavily challenged environments.
The live demo will enable visitors to participate in an immersive hands-on demonstration of their C-SWaP (Cost, Size, Weight and Power) optimized anti-jamming solutions. 

Also at their booth, infiniDome will display their GPSdome2, the latest high-end offering for proportional protection from GNSS jamming. 
GPSdome2 answers the need and is disrupting protection for manned and unmanned ground vehicles and class 2-3 drones like multicopters, fixed wing, and loitering munitions. GPSdome2 supports up to 4 elements (antennas), creating up to 3 simultaneous nulls in both GPS L1 and L2, or L1 and Glonass G1, all within a small 500g enclosure.
The attendees will be able to see infiniDome's solutions protecting a GNSS receiver from jammers, using real (emulated) GNSS signals and real jamming signals, all in a first of its kind Faraday cage suitcase developed by infiniDome.
"UAVs are transforming the game. No longer $30M Reapers set the tone, but rather 10,000 cardboard or 3D printed drones. But the EW Russian game has transformed accordingly and upped its jamming capabilities to a point it's crippling more than 90% of the UAVs, bringing down over 10,000 Ukrainian drones per month. Traditional anti-jamming solutions, originally developed to protect those $30M UAVs, are simply not a good fit anymore, and a new approach to anti-jamming must be adopted. This is where we come in," said Omer Sharar, CEO of infiniDome.