Danielle Gagne of Volatus Aerospace talks us through the opportunities afforded supply chains with the introduction of remotely piloted, middle mile cargo aircraft.
If you've made a purchase lately, you might have noticed that prices are edging higher, while deliveries are taking longer. Events like the COVID-19 global pandemic and increased online purchases have exposed major weaknesses in our global supply chain. We are in a world abundant with 21st century technology but operating in a 20th century supply chain.
We've seen disruptions across all sectors of the supply chain, from labor shortages at our ports and in the trucking industry as well as fewer passenger flights in operation—a key resource to ship goods quickly. Combined with rising fuel costs and inefficiently designed cargo aircraft that require not only a lot of fuel but also increased volume, we need innovation in the middle mile cargo delivery – innovation with existing technologies that already have received government approval to operate.
Developing autonomous solutions that are purpose-built to address the needs of the cargo market is one important step toward developing more robust long-term solutions. Autonomous technologies seek to utilize labor more efficiently, reduce waste and costs by eliminating human error, and can make processes safer and more reliable—exactly why we need to innovate with autonomous aircraft, designed specifically for the middle mile cargo market.
It is important to note that autonomous aircraft are not small drones. For example, the 19,000 lbs. autonomous cargo aircraft being built by Natilus of San Diego California, can carry 4.3 metric tons of cargo — the equivalent of 7 LD3-45 shipping containers — and has the capability to operate at 60% lower cost than existing air freight carriers.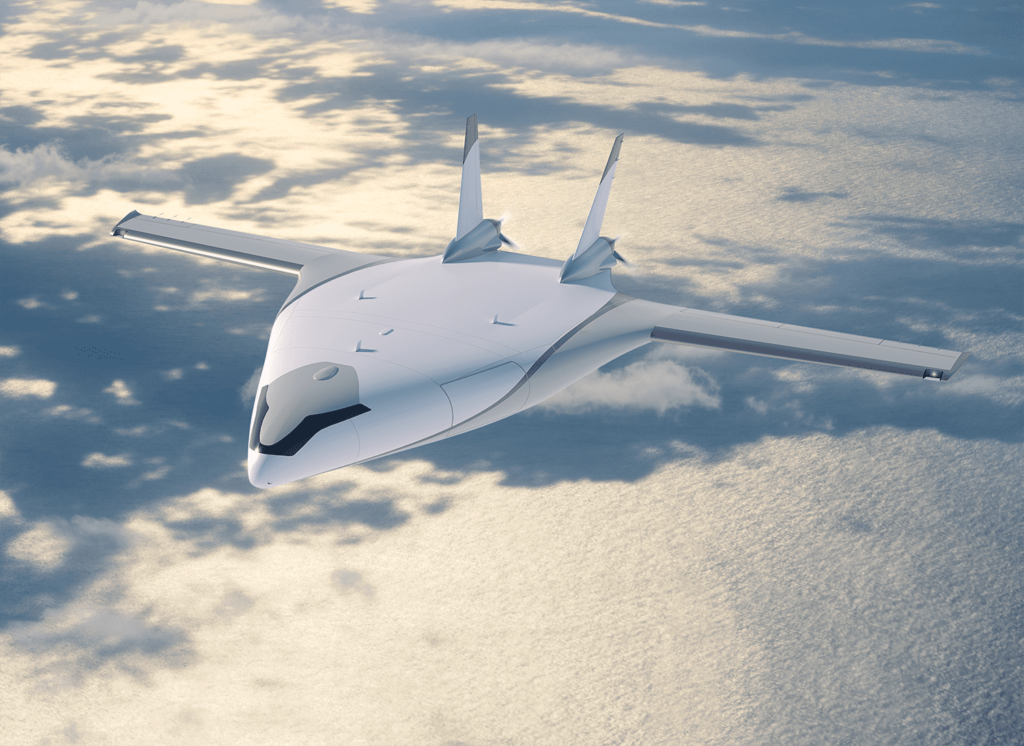 The middle mile bottleneck
The first mile of cargo delivery is from the point of production to a sea- or airport. The last mile is the delivery to your destination. The middle mile, as the name suggests, is transportation between ports, such as airports, railways, warehouses, and ocean ports, and it has been a key bottleneck in the movement of cargo.
Aside from its size and payload capacity, one of the biggest differences between these larger autonomous aircraft being introduced for middle mile delivery and the autonomous drones that are working on last mile delivery logistics, is that the autonomous aircraft can be certified under current regulations. Switching from a pilot on board to remotely piloted is a simple step change in the eyes of civil aviation authorities. The shift is made possible by the proven safety of today's autopilots, which have been vetted and regulated by civil aviation authorities around the world.
"In traditional aviation, we've had almost full autonomy for a long time," explained Aleksey Matyushev, CEO and Co-Founder of Natilus. "This isn't new technology. The public perception is that things like autopilot and autonomous aircraft are not as safe, but the reality is 95% of accidents are caused by pilot error. What autonomous aircraft is doing is taking existing technologies a step further and actually making flights safer."
Autopilots have changed the pilot's role from aviator, manually conducting the flight, to skilled manager ensuring the safety of the flight. This is an important shift because it means that a pilot no longer needs to be in the cockpit operating the controls—all of this can be done remotely. Companies like Natilus are doing just that. They are taking the pilot out of the cockpit and enabling them to control the flight remotely. Where there is a pilot shortage at a global scale, the ability to manage flights more efficiently is an important step for aviation – and is something that can be done today.
Just as safe, if not safer, than crewed aircraft
The challenges that come with proving that an aircraft can be piloted remotely are not the same as what drones in the 55 lbs. and below category face with Part 107. Autonomous aircraft follow aviation regulatory standards and employ all the standard safety protocols you'd expect on a crewed aircraft. The key difference is where the craft is operated. According to Matyushev, the key to certifying this kind of aircraft is proving that it is just as safe, if not safer, than crewed aircraft, which means demonstrating that it can be controlled remotely with sufficient redundancies to ensure proper control should there be a drop in connection.
"The FAA is most concerned with ensuring there is no loss of link between the remote pilot and the aircraft. They want to ensure there is no impact on safety," explained Matyushev. "To accomplish this, the bulk of the amendments that have been made to the FAA rulebook have focused on redundant controlling of operations and emergency procedures just for loss of link. Our aircraft is flying itself, but it is monitored by a remote pilot that operates the plane with a mouse instead of a joystick without compromising safety. This is the way the future is going to look as far as the FAA is concerned."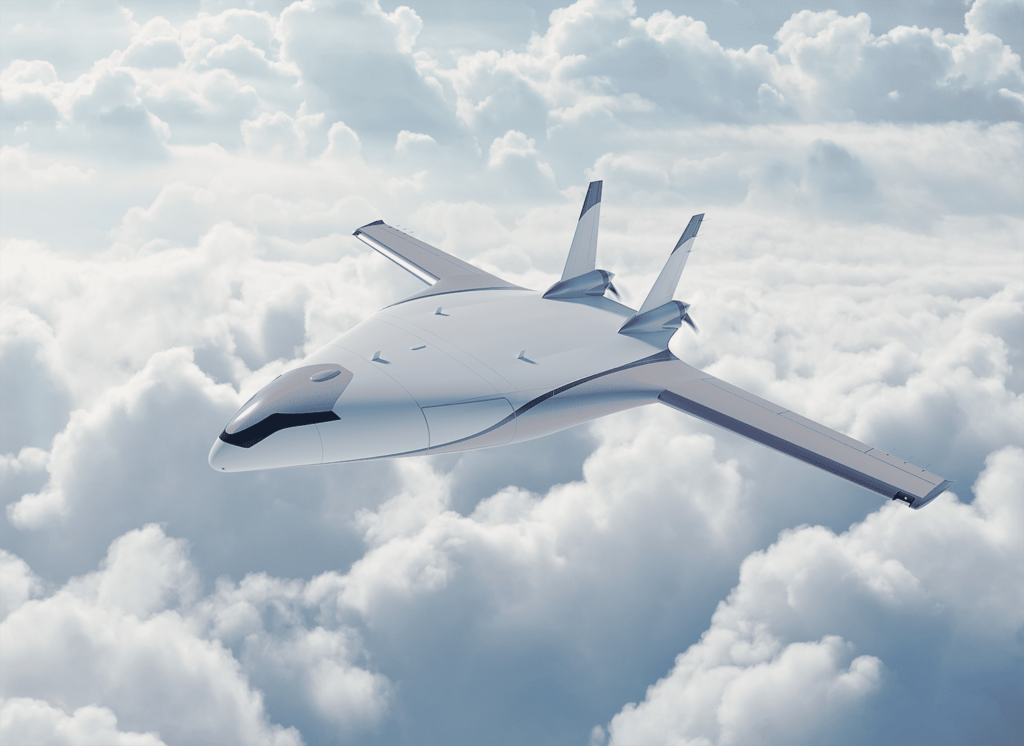 Addressing logistical challenges: Volume vs Weight 
What is exciting about Natilus is its design. Natilus addresses key logistical challenges for shippers and carriers and is ready to take flight using standard air cargo containers and existing infrastructure. The solution fits into current processes and procedures and can reduce the cost of shipping significantly, while improving delivery efficiencies.
"Natilus has a family of autonomous aircraft that work together to redefine what the logistical chain could be," stated Matyushev. "The big challenges that customers, such as Amazon Prime Air, UPS, and FedEx are having today is that airplanes are maxing out on volume before they actually top out on weight. Our customers are looking for a solution that introduces more volume into the airplane to help transport low density cargo. We have a patent-pending, diamond-shaped cargo bay that increases volume capacity by 60%. Our use of a blended wing body—a configuration discovered by NASA and McDonnell Douglas—is more aerodynamic, reducing fuel costs and lowering carbon emissions by 50%. With the lack of pilots on a global scale, our autonomy allows our customers to scale their business. These aspects combined are addressing key challenges in air freight logistics."
When logistics and supply chain managers are looking to shave off fractions of a percentage to improve their overall costs and efficiencies, being able to pay less to move 60% more of their products is a big deal. As prices continue to climb due to increased demand and inefficiencies in current air cargo transportation, saving money is critical. All predictions indicate that transportation costs due to skyrocketing fuel costs and higher than usual demand from online shoppers, reduced available cargo capacity by volume, a shrinking workforce, and an increasing global mandate to reduce carbon emissions will carry well into 2022.
"Air rates are feeling even more upward pressure than usual from reduced passenger jet capacity — which could be made worse by omicron fears—and congestion due to labor shortages among overwhelmed ground crews," stated Patrick Burnson, Executive Editor at Logistics Management, in a recent article.
All these costs and supply chain disruptions are filtering down to consumers who find themselves paying increasingly inflated prices. In 2021, the U.S. saw inflation rise 7%, the biggest increase in nearly 40 years according to CBS News. Most of this has been traced to the costs of transportation and supply chain challenges. Rising costs and sluggish supply chains impact everyone from governments to our families. Looking at how autonomous aircraft can ease those costs and get the logistics pipeline flowing again is exactly where cargo, logistics, and drone industries should be focused.