Global experts in marine control systems for uncrewed surface and subsurface applications, Dynautics is a trusted technology partner within offshore energy, oceanography, marine transport, and defense and security sectors. UnmannedSystemsTechnology.com (UST) sat down with CEO Dr Henry Robinson to find out more about the company and their pioneering uncrewed marine technology.
What sets Dynautics apart in the field of maritime unmanned and autonomous control?
Dynautics has been developing control systems for over 25 years. Our technology has been developed from first principles, utilizing a physics-based approach. The technology is mature, robust and reliable.
Dynautics has a successful track record in the design, manufacture and supply of software and hardware concerning the automatic steering control (Autopilot) and communication (Radio link – UHF and Satellite) of above and below water boats, including uncrewed boats. Our customer base is worldwide and includes both defense and commercial customers.
Dynautics autopilot controls (algorithms) have been used by a market leading recreational marine electronic supplier for many years, resulting in over 100,000 successful installations of our algorithm in recreational marine autopilots. This emphasizes Dynautic's technical leadership in this field.
Dynautics is a worldwide technical design authority of accreditation and testing of commercial autopilots to international standards (ISO16329, ISO 11674, IEC 62065). The company provides a testing and training simulator to both the defense and commercial markets.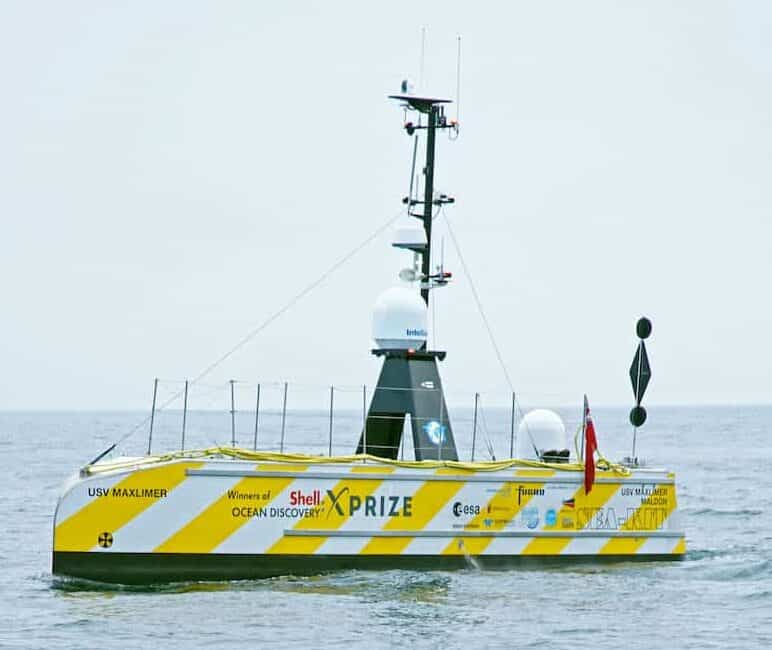 Can you tell us more about Dynautics' marine simulators and simulation software?
Ship Sim
Ship Sim is a PC software product which provides a simulation of a ship or boat and its environment including wind, waves, surface currents, seabed and other ships. Its purpose is to simulate vehicle dynamics and onboard systems (sensors, machinery) and to provide interfaces for interaction with third party hardware, so that an autopilot can be fully tested in a synthetic environment. Ship Sim includes models which are stipulated for testing and accreditation of heading and track control autopilots to international standards; this has led some 70% of the world's commercial autopilot manufacturers to purchase Ship Sim for development and testing.
AUV Sim
AUV Sim is similar to Ship Sim but for underwater vehicles. There is no commercial autopilot market for AUV Sim but it is marketed as an adjunct to SPECTRE systems, as an aid to vehicle design and development.
We supply these simulators, coupled with autopilot cores, as a 'Simbox'. Particularly in the AUV field, it's fair to say that clients who buy the Simbox have a higher success rate and shorter time to delivery, than those who don't. It really pays for itself.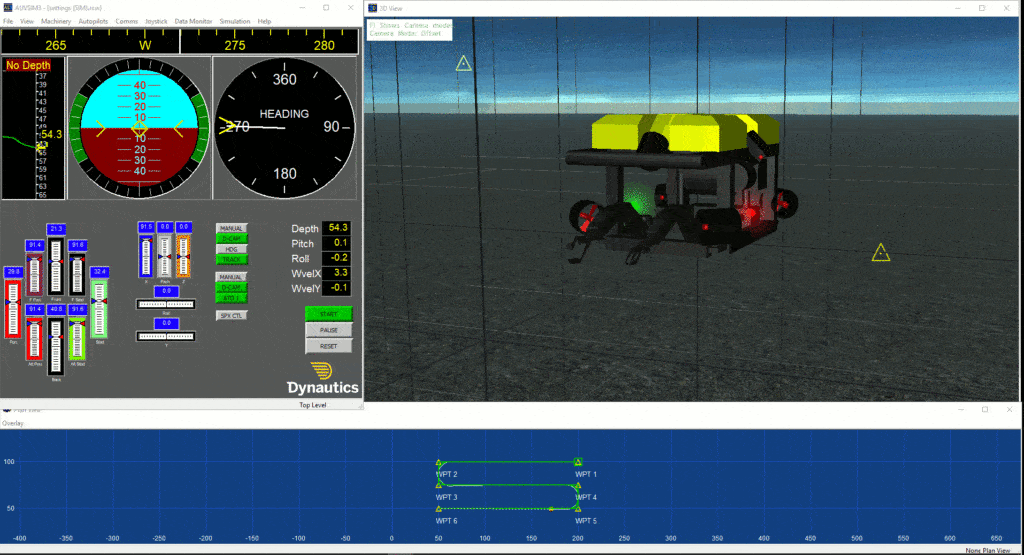 What type of challenges are typically faced by customers of Dynautics intelligent technology?
A typical customer of Dynautics is a Naval architect. They either start the design from the ground up or they convert an existing crewed vessel to an uncrewed surface or subsurface vessel. Dynautics recognises that designing an uncrewed vessel is complex and requires careful consideration being given to hull design, propulsion systems, communication system, power budget, endurance, reliability and safety.
Dynautics' control system technology needs to integrate into the overall design and deliver on the customer's mission. In some cases, mission objectives may involve station keeping (dynamic positioning) or very precise track keeping (used in critical survey work) and these objectives need to be carefully considered from the outset. This is an area where Dynautics' experience can help overcome challenges and achieve mission goals sooner, as demonstrated on numerous vessels over the last 25 years.
Could you give us any details of how your solutions have been implemented in real-world use cases which you're particularly proud of?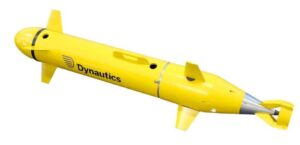 Dynautics' customer base includes defense and commercial customers. Defense customers are generally supplied through intermediaries and product integrators that build a 'platform' (boat and electronics). Commercial customers consist of discrete autonomous vessel (above water, ASVs and below water, AUVs) manufacturers and companies that build platforms to investigate and collect environmental data. We are very proud of our defense work, especially the delivery of the Phantom UUV to the US Navy which, with the help of our own AUV Sim product, we were able to design, develop, manufacture and deliver in 100 days from start to customer acceptance.
On a lighter note, there are some humorous and memorable examples, such as the control system we delivered for the Wayamba ROV for DSTL in Melbourne. When we first trialed the DP system in the harbor, it was so stable that they felt comfortable leaving the vehicle in DP mode while we broke out the barbie for lunch (in true Australian style). We looked at the data afterwards and the motions were about 10mm, which was about the resolution of the inertial navigation system!
What are Dynautics' plans regarding the advancement of marine vehicle autonomy for 2022 and beyond?
The advances in technology utilized within the uncrewed market indicate that the industry is becoming mature. Reliability, including the provisions for dual redundancy on ocean going vessels, is paramount and our solutions address this issue. We will continue to build on this reliability.
Collision avoidance is also a critical requirement and advanced detection of obstacles and subsequently avoiding them remains an industry objective. Dynautics has an open architecture interface to the 'avoidance' element of the system, allowing users to integrate their detection system, whether it is AIS, ARPA, Lidar or any situational awareness detection system, into our collision avoidance module. It's proven technology.
Another element is power management and budgeting. As vessels strive to achieve longer endurance and lower their carbon footprint, managing the power on board is critical. Dynautics' power management modules and their inherent lower power technology makes them a strong current solution that will only advance and develop further going forward.