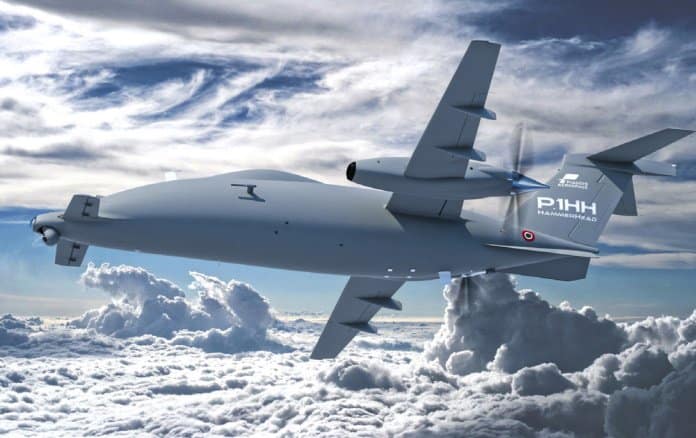 United Electronic Industries (UEI) has released the following case study highlighting the I/O solutions that the company provided for the Piaggio Aerospace P.1HH HammerHead, a tactical UAS (unmanned aerial system) designed for ISR (Intelligence, Surveillance and Reconnaissance) missions.
The Piaggio Aerospace P.1HH HammerHead is a state-of-the-art Unmanned Aerial System (UAS) designed for Intelligence, Surveillance and Reconnaissance (ISR) missions. The UAS comes equipped with a variety of impressive features that must be remotely monitored and controlled, including a smart fuel system to minimize movement of the aircraft's center of gravity, a triple-redundant 28 VDC electrical generator to power all onboard equipment, and a hydraulic dual pressure system for landing gear/ braking. To simplify and manage the complexities of operating this smart UAS, Piaggo needed a rugged and flexible control and monitoring system solution.
The immediate challenges
Increasingly complex UAS systems facilitated Piaggio's need for a more sophisticated, flexible and reliable I/O system to control and monitor HammerHead operations
Hardware must be capable of withstanding extreme conditions, including up to 45,000 ft of altitude, up to 395 KTAs (Knots True Airspeed), and an extended flight time of up to 16 hours
UEI's pathway to success
The HammerHead UAS contains 3 rugged and compact UEIPAC Cubes running in tandem as the main embedded control system, managing relays between sensors and the flight computer.
The UEIPACs provide debugging tests, including take-off and landing monitoring and control.
UEI avionics I/O with multiple channels allow for the control of certain flight features as well as monitoring conditions onboard the aircraft during missions.
End results
UEI provided the Hammerhead with a rugged, reliable and flexible UAS control and monitoring system solution.
UEI hardware allowed for simple, rugged and efficient embedded operational solution, perfect for this UAS.
Breadth of I/O, including Avionics, covered all the control and monitoring tasks needed for successful inflight operation.
UEI built-in test capabilities removed the need for additional system complexity and hardware.
To find out more about how UEI's control, test and monitoring solutions can enhance your UAS design, visit their website.