Bynav is a leading specialist developer of high-precision positioning and navigation technologies for drones, robotics and unmanned systems. UST is delighted to welcome Bynav on board as a supplier partner, and we will be highlighting their unique solutions and capabilities across our channels over the next 12 months.
We've just launched Bynav's UST supplier profile, which has been written and built by our team in collaboration with the company. The Platinum profile showcases their product portfolio, which includes high precision GNSS SoC, positioning modules, GNSS receivers and combined navigation systems, and is used worldwide for a wide range of applications.
Read on to find out more: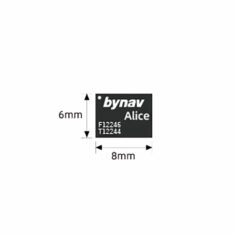 Alice is a full-constellation, full-frequency GNSS SoC featuring built-in RTK positioning and a tightly-coupled GNSS-INS navigation engine, with support for a variety of external inertial sensors.
The advanced automotive-grade system-on-chip has a footprint of just 6 x 8 mm, and includes excellent multipath suppression and vector tracking for enhanced anti-jamming and anti-spoofing performance.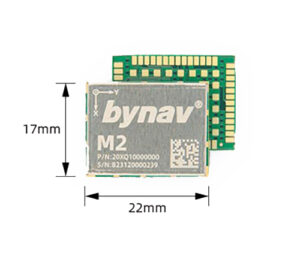 The M20 is a high-performance NRTK/PPP/PPP-RTK GNSS positioning module based on the automotive-grade Alice SoC. The low-SWaP (size, weight and power) module is designed to deal with challenging operating conditions such as signal interference and outages and urban canyons.
The full-constellation, full-frequency GNSS module is ASIL B-rated and is ideal for self-driving vehicles, ADAS, mapping and surveying drones, and other robotics applications.
The C1 family of OEM GPS and GNSS receiver boards provides high-precision heading and RTK positioning capabilities. Covering all constellations, with eight-frequency or full-frequency options, the C1 range features both single- and dual-antenna models.
The lightweight, compact boards provide enhanced multipath mitigation, anti-interference and anti-blockage performance, and can be deeply coupled with an external inertial navigation system. Communication options include serial, CAN and Ethernet.
The X36D receiver is a high-precision GNSS receiver unit featuring dual-antenna RTK capabilities and a built-in tightly-coupled IMU for enhanced positioning accuracy. Optimized for in-vehicle applications, it excels under highly demanding conditions such as in tunnels, urban canyons, and during satellite signal outages.
The lightweight and compact unit is ASIL B-rated for safety-critical automotive applications, and provides Ethernet, serial port, CAN/CAN FD, and PPS interfaces. It can be interfaced with other sensors such as LiDAR and SLAM systems.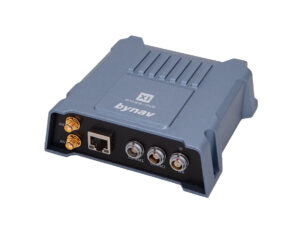 The X1 is a cutting-edge positioning and orientation system that combines a dual-antenna RTK-capable GNSS receiver with a tactical IMU, providing high-accuracy low-latency position, velocity, and attitude data for autonomous driving, ADAS and mobile mapping applications. The all-constellation and multi-frequency unit provides plug-and-play compatibility with a wide range of vehicle platforms.
With a range of connection options including serial, CAN and Ethernet, the X1 allows easy integration of external sensors such as LiDAR scanners, cameras and odometers.
To find out more about Bynav and their high-precision positioning and navigation technologies for drones and robotics, please visit their profile page: https://www.unmannedsystemstechnology.com/company/bynav-technology/