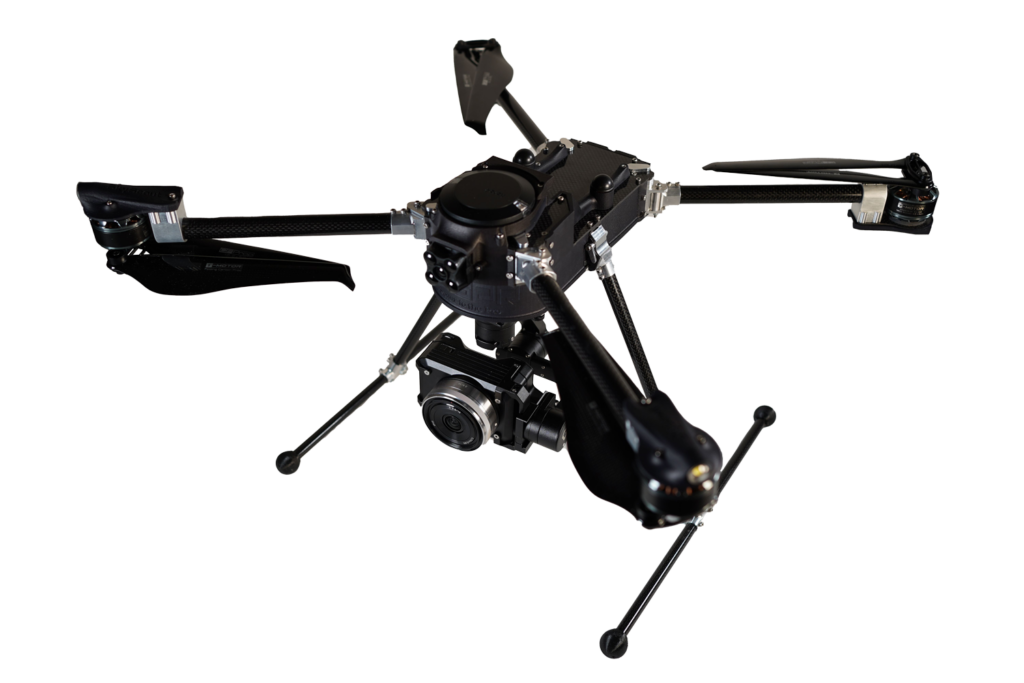 WISPR Systems has introduced SkyScout, a unique multirotor drone platform designed to fulfill the needs of challenging commercial and industrial applications such as mapping and surveying, construction, and infrastructure inspection.
Designed and built in the U.S., SkyScout allows professional users to gather critical actionable data and insights with the utmost of safety and reliability.
SkyScout features a state-of-the-art carbon fiber and aluminum construction, resulting in an excellent strength-to-weight ratio and enhanced corrosion resistance. The compact foldable design makes the drone highly convenient to transport and travel with, and enables professional users to access even the most remote and challenging of locations. The system also utilizes hot-swappable air-transportable batteries, allowing for rapid redeployment and minimal downtime.
The versatile UAS (unmanned aerial system) can be provided with a variety of different cutting-edge cameras, with options ranging from 24 to 61 megapixels. This imaging solution lineup includes mechanical shutter-based cameras, which are crucial for aerial mapping applications requiring consistent and distortion-free imagery. SkyScout also features a custom payload gimbal with quick-attach functionality and dampening mount, designed in conjunction with industry-leading specialists Gremsy and allowing the aircraft to be equipped with up to 2.5 lbs of interchangeable payloads.
SkyScout is equipped with high-precision RTK (Real-Time Kinematic) positioning technology, thanks to the Here GPS receiver with u-blox F9P module. This powerful combination delivers centimeter-level accuracy and ultra-fast lock times, allowing the aircraft to maintain a stable flight path and ensuring sharper imagery and more reliable data.
The complete SkyScout package includes a lightweight handheld GCS (ground control station) that provides a highly intuitive Android-based interface on a high-brightness 5.3" screen. WISPR Systems' proprietary software includes advanced mission planning and real-time data analysis tools, and delivers a seamless experience that makes complex unmanned missions easy for novices and seasoned professionals alike.
To find out more about SkyScout, contact WISPR Systems via their website.