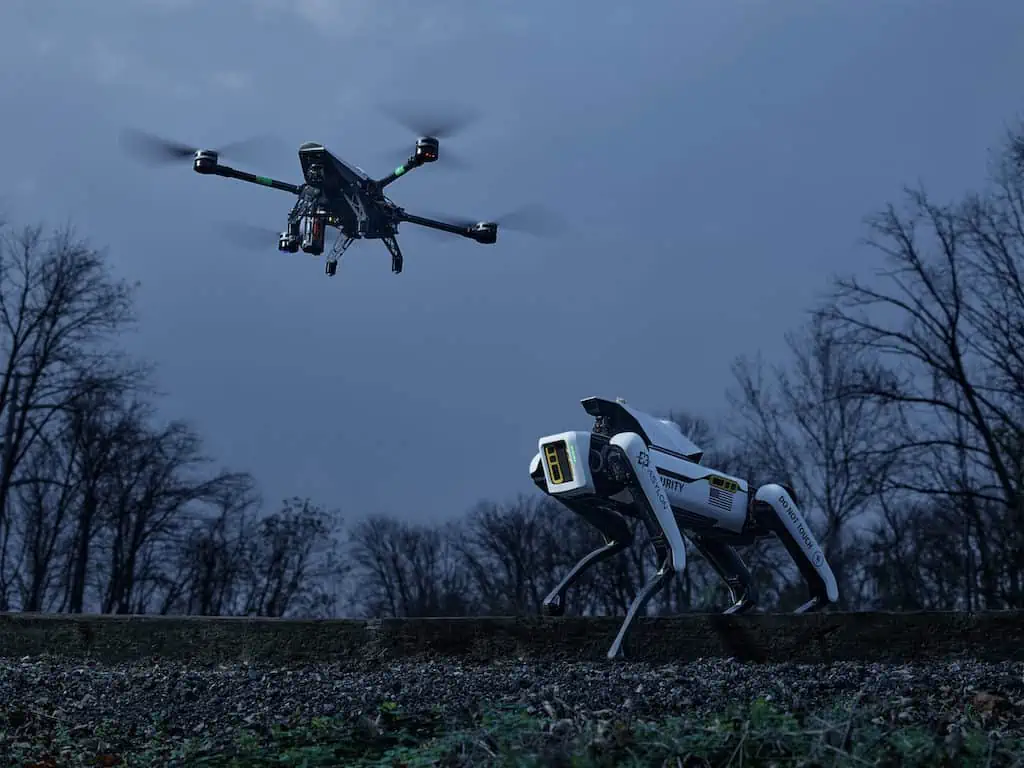 Asylon Inc. has been awarded $12M through the Air Force's Strategic Funding Increase (STRATFI) Program to accelerate the integration of its automated unmanned security system, DroneCore, to bases around the Air Force enterprise.
The SBIR contract awarded through the STRATFI program was made in conjunction with Air Force Global Strike Command (AFGSC).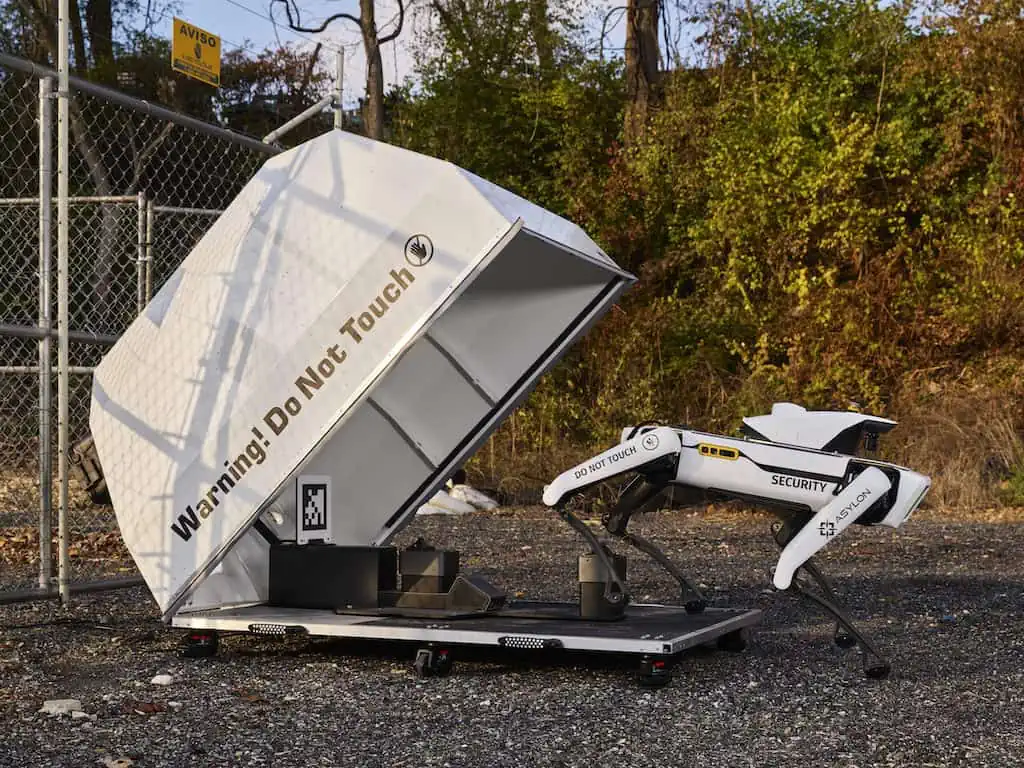 This contract builds on Asylon's nine previous AFWERX SBIR awards totaling nearly $4M in non-dilutive funding for the organization.
In the last year alone, Asylon won two $1.2M Phase II SBIRs with the U.S. Space Force for the development of tactical drones and battery swapping infrastructure for their robotic dogs.
Asylon's DroneCore System
Asylon is a robotics perimeter security company that provides unique capabilities to address the shortcomings of robotics. Asylon's DroneCore system is comprised of five primary technologies:
To highlight the uniqueness of Asylon's dual-use startup journey, Asylon has completed over 85,000 remotely operated security missions from their Robotic Security Operations Center (RSOC) using both air and ground assets, making Asylon one of the largest enterprise robotic security fleet operators in the world.
Under this multi-year contract award, Asylon will be partnering with the Air Force Life Cycle Management Center (AFLCMC), Force Protection Division Integrated Base Defense Security System Modernization Branch (AFLCMC/HBUM), Security Forces, and Global Strike Command to modernize existing national defense-related mission capabilities for installation perimeter security in preparation for enterprise scaling.
What initially started as a universal battery swapping station for drones has now morphed into a comprehensive robotic perimeter security tool incorporating air and ground robotics, intelligent mobile sensors, and artificial intelligence (AI).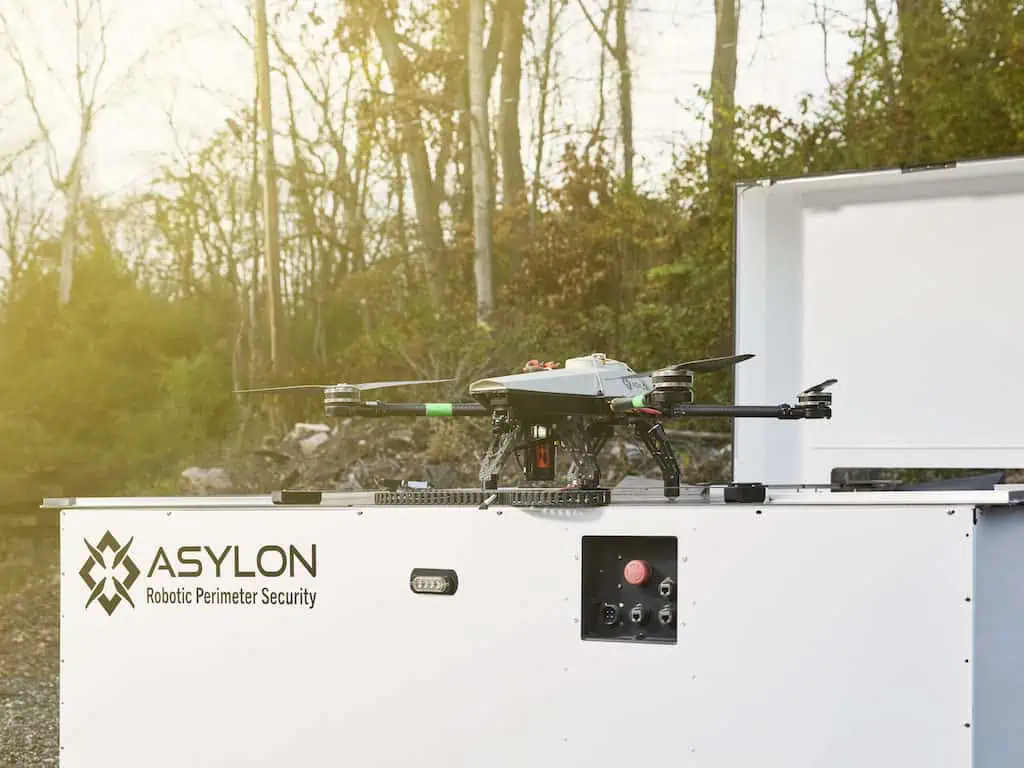 Asylon's robotic sentries, working in conjunction with third party alarms and physical security information management systems (PSIMs), can now execute preprogrammed missions, robotic first response, and remote command and control.
For American defense innovation, the STRATFI program is designed to bridge the "Valley of Death" funding and capabilities gaps between Phase II and Phase III scaling efforts for programs that deliver strategic capabilities for the Department of the Air Force (DAF).
"We are honored to partner with Global Strike Command in helping them secure and protect some of our nation's most critical assets. Global Strike Command has some of the toughest environmental requirements for robotics systems. The development, testing, and validation of our systems as part of this effort will result in a capability that will drive value across the Air Force Enterprise, regardless of location," said Uzkar Ibrahim, director of DoD at Asylon.
Damon Henry, Co-Founder and CEO at Asylon, said; "The Asylon team is excited to partner with AFWERX to continue our mission of helping to better secure the safety of our armed forces and their critical infrastructure. This award, in close coordination with our stakeholders, will build upon our 85,000 successfully executed commercial security missions to enable an enterprise-wide solution for the Air Force."