Blitz Technology is a leading innovator in the field of advanced optronic surveillance payloads and video processing modules for unmanned platforms. UST is delighted to welcome Blitz Technology on board as a supplier partner, and we will be highlighting their unique solutions and capabilities across our channels over the next 12 months.
We've just launched Blitz Technology's UST supplier profile, which has been written and built by our team in collaboration with the company. The Silver profile showcases their VEGA ISR ITAR-free imaging systems for UAVs (unmanned aerial vehicles), which have been engineered with the lowest SWaP (size, weight, and power) profile possible, as well as their standalone video processing solutions.
Read on to find out more: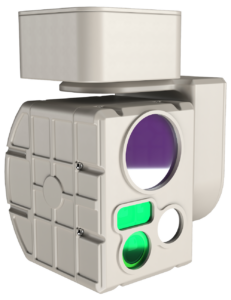 Blitz Technology's state-of-the-art ITAR-free UAV gimbal camera payloads are equipped with high-performance advanced video processing capabilities onboard, empowering them with an array of valuable features such as advanced target tracking, geo-location, moving target indicator, object detection, geo-tagging, and video enhancement, ensuring optimal performance and precision.
The gimbals range from 800 g (1.76 lb) up to 10 kg (22 lb), with sensor options including Full HD EO, LWIR and MWIR thermal, and laser rangefinders, illuminators and pointers.
Blitz Technology also offers standalone HD video processing solutions tailored for land vehicles, C-UAV systems, PTZ systems, and critical infrastructure surveillance. Solutions can be tailored to various platforms and allow users to integrate their own algorithms into the video processing module to meet their unique mission requirements.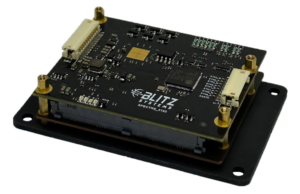 The SPECTRE 5165 onboard video processor is based on one of the most advanced processors available on the market. The system supports high-definition video encoding (H.264/H.265) which ensures data transfer at low bandwidth data links.
Weighing just 35 grams, the SPECTRE 5165 supports dual cameras and provides a host of advanced features including object tracking and picture-in-picture. Blitz Technology has also developed an intuitive GUI that gives users full seamless control over all these features.
To find out more about Blitz Technology and their imaging and video processing solutions for UAVs, please visit their profile page: https://www.unmannedsystemstechnology.com/company/blitz-technology/