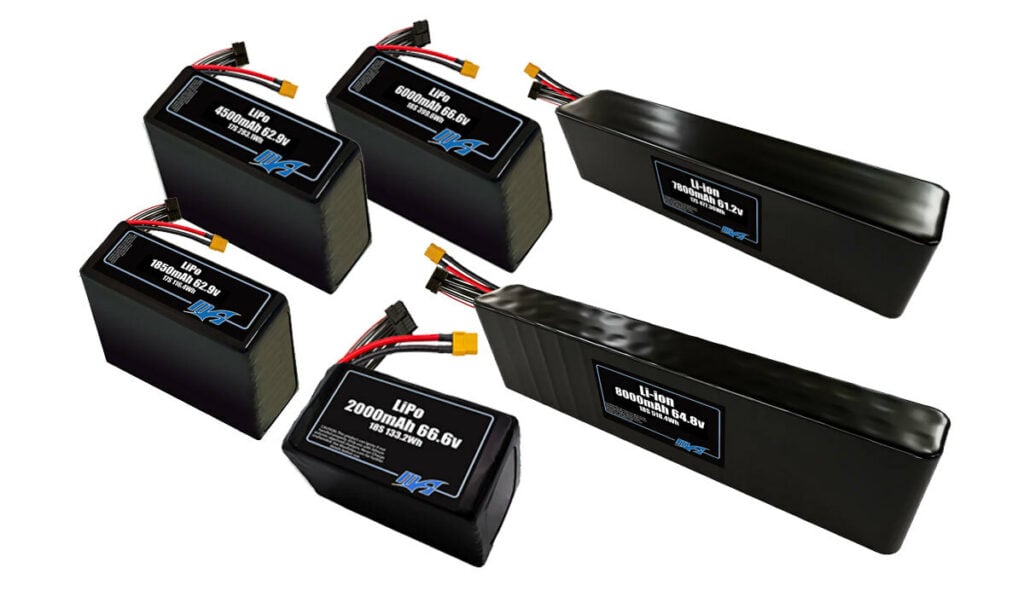 MaxAmps Lithium Batteries have added 17S (62.9v) and 18S (66.6v) batteries to the website.
The 17S and 18S batteries are available in capacities from 430mAh up to 62000mAh and higher capacities and voltages are available upon request.
These batteries can be charged with the new ISDT B80 Professional 18S Smart Lithium Battery AC Charger, which can support up to 22S LiFe batteries and up to 18S LiPo and Li-ion batteries. The B80 is a single channel 3000W max output charger providing up to 80V and 40A.
The new lithium batteries come with the 24-pin Molex Micro-Fit 3.0 balance lead and the connector of your choice. The 24-pin Molex Micro-Fit 3.0 balance lead will plug directly into the ISDT B80 charger for a seamless charging experience.
Choosing the proper connector to match up the charger with your battery provides the perfect combination for high-voltage setups, without the need to combine multiple batteries together in series.