MaxAmps' Lithium batteries were used to power Team SawBlaze's robot at the 2023 BattleBots Championship.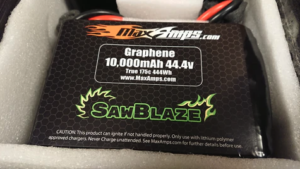 MaxAmps is a leading manufacturer of high-quality energy-dense lithium polymer (LiPo) batteries and LiPo battery packs for unmanned and autonomous vehicles. Its batteries are known for their high capacity, high performance, and long-lasting power delivery, making them the perfect choice for a bot as powerful as SawBlaze.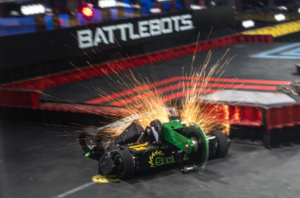 The reliable power provided by the MaxAmps batteries enabled the bot to move quickly and precisely to dodge its opponents' attacks and deliver devastating blows with its hammer saw.
MaxAmps Lithium batteries are designed to withstand the rigors of intense competition and provide reliable power to even the most demanding applications, making them the perfect choice for robotics applications such as SawBlaze.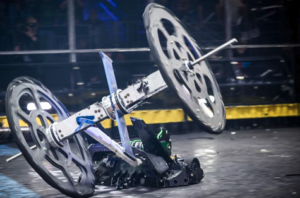 "These batteries are a testament to the power of technology and engineering, and they made SawBlaze a fierce and unstoppable bot," MaxAmps said. "MaxAmps lithium batteries genuinely are the best choice for any bot looking to dominate in the arena."