Cloud Ground Control (CGC), developed by Advanced Navigation, is a state-of-the-art monitoring and management system for drones and autonomous vehicles. UST is delighted to welcome CGC on board as a supplier partner, and we will be highlighting the software's unique solutions and capabilities across our channels over the next 12 months.
We've just launched CGC's UST supplier profile, which has been written and built by our team in collaboration with the company. The Platinum profile showcases the advanced software, which provides secure real-time command and control (C2) of multiple autonomous drones and robotic vehicles over 4G and 5G networks from anywhere in the world.
Read on to find out more: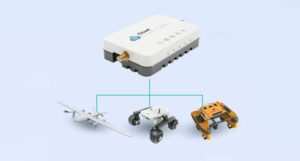 The sensor- and platform-agnostic system is compatible with almost any UAV (unmanned aerial vehicle), UGV (unmanned ground vehicle) or USV (uncrewed surface vessel), as well as a vast array of sensors and payloads including GPS and GNSS receivers, cameras, LiDAR scanners and more.
The advanced SaaS platform enables users to easily configure and manage multiple types and brands of unmanned vehicle, and provides instant access to real-time telemetry, video and payload data. This unique ability allows users to harness the collaborative power of normally incompatible vehicles, streamlining interoperability and enhancing efficiency and cost-effectiveness.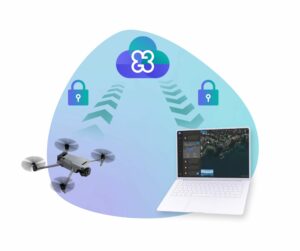 CGC is highly secure, utilizing military-grade AES-256 end-to-end encryption as well as cellular connectivity authentication. It offers direct VPN access and can be easily integrated with existing security systems. DJI drones can be connected via a mobile Android/iOS app, and other vehicles can utilize CGConnect – a miniature plug-and play cellular modem that weighs just 118 grams fully housed or 55 grams as an OEM board.
CGC is effortlessly scalable, supporting anything from a single vehicle up to a fleet of a thousand drones. The platform enables live streaming of telemetry, video and payload data from all vehicles simultaneously, with full control of all gimbals and payloads. This enhanced situational awareness results in superior decision-making, quicker response times, and vastly improved mission outcomes.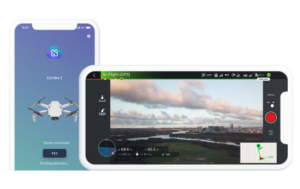 The all-in-one drone flight planning and management software provides a host of powerful features that simplify and streamline every step of the mission lifecycle, from planning through to execution and data logging for auditing.
CGC is available in three tiers – Free, Business and Enterprise – to suit a range of requirements.
To find out more about the Cloud Ground Control monitoring and management system for drones and autonomous vehicles, please visit the profile page: https://www.unmannedsystemstechnology.com/company/cloud-ground-control/