Atrenne Computing is a leading developer of mission-critical embedded computing solutions for UAVs (unmanned aerial vehicles) and unmanned systems. UST is delighted to welcome Atrenne on board as a supplier partner, and we will be highlighting their unique solutions and capabilities across our channels over the next 12 months.
We've just launched Atrenne's UST supplier profile, which has been written and built by our team in collaboration with the company. The Gold profile showcases their rugged COTS and custom chassis enclosures and backplanes, which are designed to solve unique challenges such as size, weight, and power (SWaP) optimization, thermal management, and extreme environmental operations.
Read on to find out more: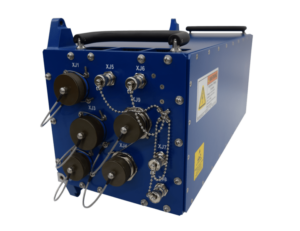 Atrenne's ATR (Air Transport Rack) enclosures are ideal for a variety of airborne applications, including ISR (intelligence, surveillance and reconnaissance), electronic warfare, SIGINT, and UAV radar.
A variety of architectures and form factors are supported, including SOSA, VPX, OpenVPX, CompactPCI and VME. Cooling options include forced-air conduction, liquid conduction, convection and heat exchange.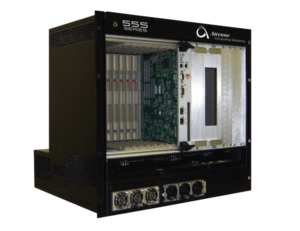 The company provides rackmounted chassis in a wide range of form factors for a variety of deployment as well as development applications. Supported platforms include VPX, OpenVPX, CompactPCI and VME.
Options are available for hot-swappable modules and power supplies, hot-pluggable fans, and application-specific I/O.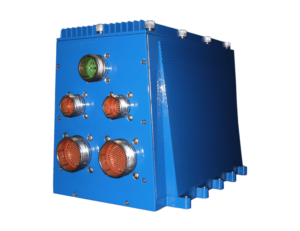 Small form factor (SFF) chassis are designed for SWaP-limited UAVs and unmanned systems, and are engineered to provide high performance under challenging environmental conditions such as extremes of temperature and high levels of shock and vibration.
Options are available for supporting SOSA, OpenVPX, VPX-REDI, CompactPCI and COM Express architectures, as well as for enabling the use of commercial Mini-ITX systems in harsh environments.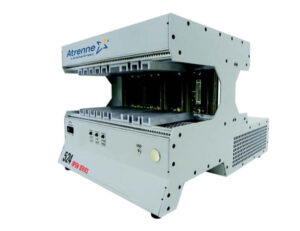 Atrenne's electronics chassis enclosures for laboratory, development and demonstration environments feature flexible designs that can be easily reconfigured to suit different phases of the development lifecycle.
Designs include open-frame, portable, desktop and rackmount configurations. Options are available that support 3U and 6U module form factors, air and forced-air conduction cooling, and the industry's widest selection of backplane topologies.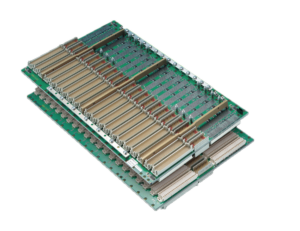 Computing backplanes provide solutions to meet the needs of virtually any mission-critical computing requirements, supporting a wide variety of system architectures including SOSA, VPX, OpenVPX, VME64x, VXS and CompactPCI.
The highest-performing backplanes, the Gen-4/5 OpenVPX Series, feature 100 Gb Ethernet compatibility and are ideal for high-throughput UAV applications such as C4ISR, SIGINT and electronic warfare.
To find out more about Atrenne Computing and their mission-critical computing solutions for UAVs and unmanned systems, please visit their profile page: https://www.unmannedsystemstechnology.com/company/atrenne-computing-solutions/