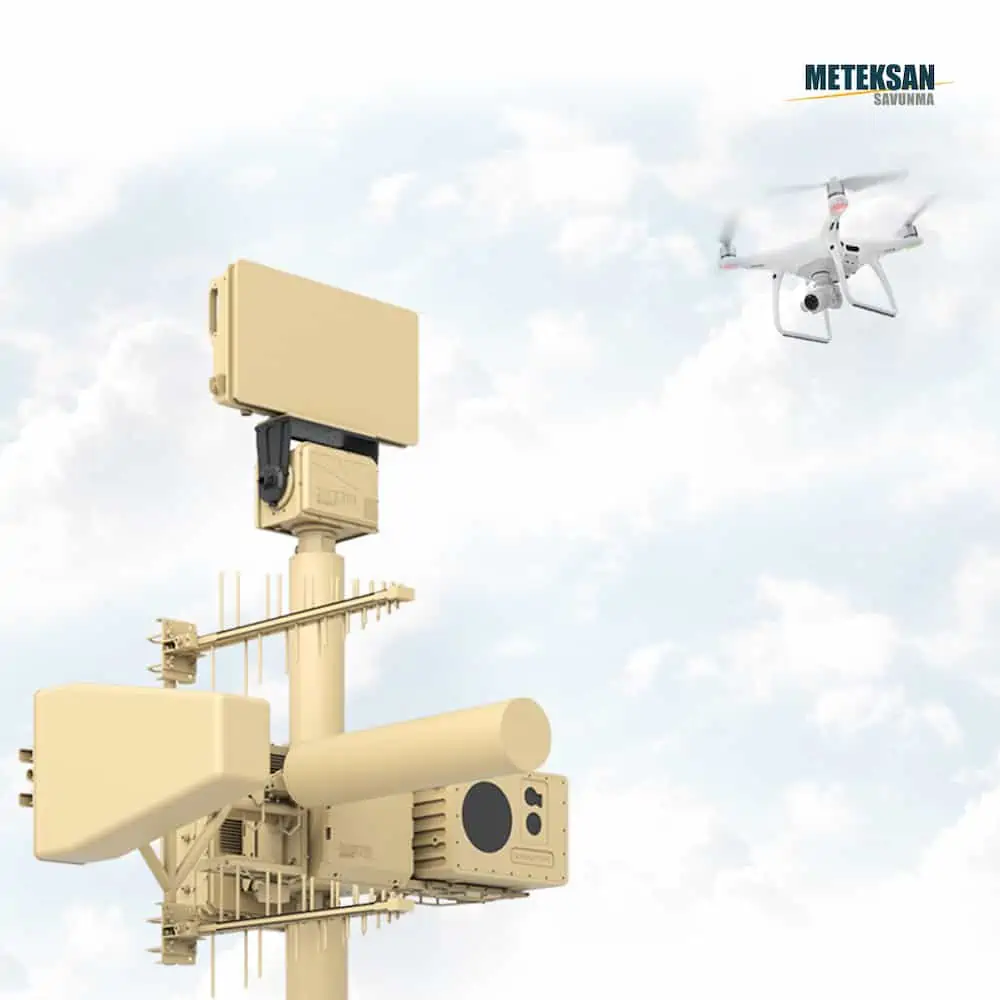 Meteksan Defense has announced that it will be participating in the IDEAS 2022 Exhibition in Karachi, Pakistan, 15-18 November 2022.
According to Meteksan, the exhibition has become an important meeting point in the defense industry sector, especially for the Armed Forces of Asian countries.
Meteksan Defense will welcome its visitors in Hall 1, Stand A23 at IDEAS 2022, where the company will be showcasing its innovative products and technology, including:
YAKAMOS 2020 Hull Mounted Sonar System
ULAQ Unmanned Surface Vehicles
MILSAR SAR/MTI Radar
KAPAN Counter Drone System
NAZAR Laser Electronic Warfare System
PELIKAN RF Missile Seeker Simulator
Retinar PTR Ground Surveillance Radar
MERT Portable Electronic Attack System
MERTER Man-Pack Portable Electronic Attack System
Sonar Systems
Tactical Data Link System
Missile and Unmanned Aerial Vehicle Subsystems
Selçuk Kerem Alparslan, President of Meteksan Defense, made the following statement regarding the company's participation in the exhibition:
"As you know, we exported our YAKAMOS 2020 Hull Mounted Sonar System for PN MILGEM Project to Pakistan which is the further developed version of YAKAMOS Sonar of Turkish MILGEM Corvettes. I believe that the success of YAKAMOS 2020, which will soon start serving with Pakistan Navy Corvettes, is of great importance for our company and our country.
With the IDEAS 2022 Exhibition, we will also be exhibiting our MERT and MERTER products for the first time at an international exhibition. At Meteksan Defense, we are conducting very important projects on Electronic Warfare. We expect MERTER, the first output of these efforts, to enter the inventory of the Turkish Armed Forces in the near future. Especially the recent global conflicts have once again shown us how vital the field of Electronic Warfare is for all countries. For this reason, I believe that especially MERT and MERTER will attract the attention of the delegations and visitors at IDEAS 2022.
As you know, the sonar systems, front electronics, signal processing hardware and software developed by Meteksan Defense for underwater platforms are being successfully used by the Turkish Navy. I believe that these proven systems can also take part in manned/unmanned new submarine projects and also modernization projects of submarine platforms.
Finally, I can say that the Unmanned Aerial Vehicle and missile subsystems, which we will be exhibiting at IDEAS 2022, are also among the most critical issues. Due to their nature, these platforms are among the critical technologies, both as a product and with their subsystems. Many countries do not share these critical technologies with other countries, or share them under very strict rules and restrictions. Meteksan Defense, on the other hand, acts with a sharing policy based on strategic cooperation for the use of these solutions, on the platforms of friendly and allied countries."