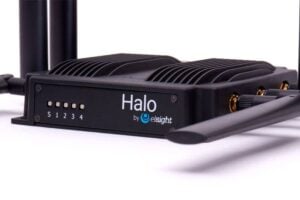 Elsight has confirmed that it has signed a commercial contract and received a preliminary order for the company's Halo connectivity solution from Speedbird Aero, a Brazil-based provider of comprehensive Unmanned Aerial Vehicle (UAV) services.
Speedbird has built UAVs capable of transporting and delivering packages for commercial, industrial, and healthcare uses. Speedbird's drones have received certification and waivers from ANAC, the Brazilian National Civil Aviation Agency, to operate with Halo onboard. Halo provides Speedbird with a reliable, uninterrupted bonded connectivity solution for command-and-control (C&C) redundancy certification, critical and secure data transmission, and a complete end-to-end link between the drone and all communication technologies associated with Speedbird's field drone hub and control-centre.
The contract signature, including a commitment for orders during 2022 followed by the first commercial order of Elsight's Halo, has been placed by Speedbird to support their initial fleet of parcel delivery drones. The contract term with Speedbird expires at the end of calendar year 2023 with an option to extend further.
Speedbird is the first customer to be offered Elsight's business-promoting and innovative pricing model for Halo which better aligns Elsight's business model with that of their customers, and how they in turn derive revenue from their customers, while enhancing Elsight's profitability over time. This innovative Halo-as-a-Service (HAAS) payment model, which is being applied to Speedbird, represents a shift from reliance on upfront hardware sales to a software and managed services-oriented model, allowing Elsight to continue making revenue even once the hardware sale has been completed. This in turn helps customers by reducing the up-front payment required for hardware during their initial service launch, while moderately increasing the monthly recurring revenue payments received by Elsight during the term of Halo usage.
Samuel Salomão, Speedbird Founder and President, commented on the decision to choose Elsight: "We are happy to work together with Elsight. Halo provides us with the ability to strongly grow our business by providing resilient, uninterrupted long-range communications for C&C between our drones and ground stations, alongside working with us to provide us with a business model which meshes well with the business model we are currently offering our own customers, presenting us with another avenue for growth."
Elsight CEO Yoav Amitai noted: "We are happy to have been chosen by Speedbird as a partner while they leverage the Halo's BVLOS connectivity solution, ensuring absolute connection confidence for their commercial delivery drone fleet. We are excited about the signing of the agreement with Speedbird, an agreement which confirms the success of the Halo and the growth possibilities within the BVLOS drone industry."