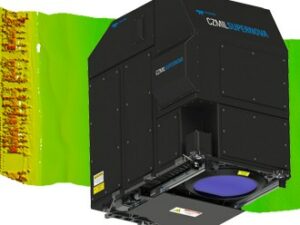 Teledyne Geospatial has confirmed that its next generation Optech CZMIL SuperNova topographic & bathymetric LiDAR system has been awarded both the Geospatial Excellence Award for Technology Innovation and the Geospatial Excellence – Project of the Year Grand Award.
According to Teledyne Geospatial, the Optech CZMIL SuperNova delivers the best depth performance and the highest green laser point density in its class. With SmartSpacing technology for even and efficient point spacing, real-time processing capability for reduced post-processing time and configurable modes for maximizing performance in different water environments, the SuperNova provides a wide range of inputs for climate change modelling and is ideal for inland water environments, base mapping for coastal zones and shoreline.
The CZMIL SuperNova's workflow is integrated with CARIS Base Editor software for seamless data processing capability and built-in AI techniques for land/water classification.
Karen Cove, Teledyne Geospatial Director of Product Management, commented: "We are thrilled to have the CZMIL SuperNova recognized by MAPPS and excited to see customers like Dewberry and Terratec tackle challenging projects with its demonstrated efficacy in environments like coastal beaches, inland waterways, coral reefs and deep-water mapping."