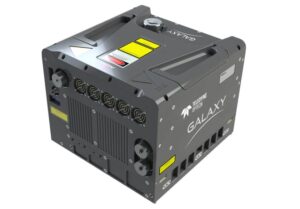 Teledyne Geospatial has confirmed that it will be showcasing its LiDAR survey and mapping solutions at the Geo Business 2021 trade show in London, taking place on November 24 and 25.
The products being exhibited include:
Teledyne and its partners will also be conducting a number of presentations at the trade show:
November 24, 9:30 to 10:00 a.m. – Malek Singer, Airborne Product Manager at Teledyne Geospatial, will unpack forestry case studies that leverage Optech airborne lidar to successfully overcome challenging conditions like mountainous terrain, restrictive airspace, limited weather windows, and very dense foliage which typically present significant challenges to acquiring data efficiently.
November 25, 12:10 to 12:30 p.m. – Malek Singer will conduct a technical discussion on Galaxy – Hyper-Realistic Airborne Mapping that will expose specs and applications of the Galaxy T2000 and G2 Sensor System.
November 25, 12:00 to 12:30 p.m. – Teledyne CARIS and the UKHO will conduct a presentation on the use of AI bathymetric cleaning tools to support successful seabed mapping.