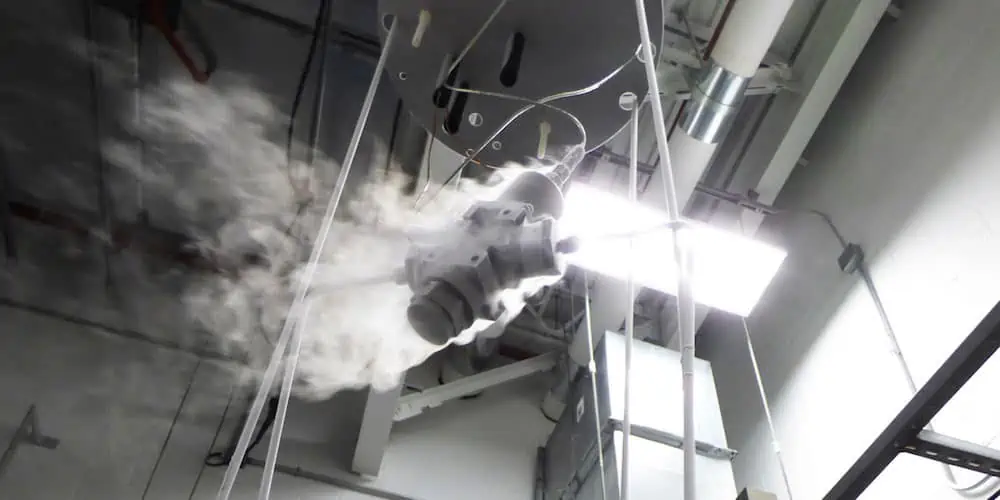 Marotta Controls now houses a new cryogenic test stand at its New Jersey facility capable of testing pressurized components used in spacecraft.
The test apparatus is an open top or magnet dewar system that uses liquid helium to achieve temperatures lower than -450°F (-232°C) or near absolute zero to simulate the environmental flight conditions found in space. Marotta will use the test stand to evaluate its space-grade pneumatic valves up to 16 inches in diameter, delivering on its commitment to simplify and speed development and delivery of components to customers.
The installation of the new test stand follows a series of dedicated initiatives driven by Marotta to serve the growing commercial spaceflight market. In 2020, the company introduced its first set of CoRe solenoid valves for cryogenic temperatures. The CoRe Flow Controls series is a portfolio of 13 high performance solenoid valves designed for complex commercial launch vehicles and stands as one of the only valve catalogs available for space vehicles.
The storage dewar used in the new test stand has a usable volume of 300 cubic inches, making it an optimal container size for large cryogenic components—an important future-proofing feature as Marotta looks to expand its valve offerings to include larger rocket engine components.
"We have a history of taking our designs from conception through to testing under our own roof as we feel this is the best way to ensure quality and ROI for our customers," said Brian Ippolitto, Director, Aerospace Systems Engineering, Marotta Controls. "And now, with the cryogenic test stand, we can validate and verify any and all flight-critical components so customers can test like they fly. We continue to invest in this dynamic market to ensure we meet current customer needs while positioning ourselves for future program developments."
The test stand can be used to collect data for design validation during development and qualification testing process or as part of environmental stress screening of production units for verification of assembly workmanship.
How it Works
Valves being tested are affixed to the dewar's lid and lowered into the dewar itself via crane. After a liquid nitrogen pre-chill, the liquid nitrogen is evacuated, and liquid helium is then piped into the dewar to submerge the valve in fluids reaching near absolute zero. Under atmospheric pressure, liquid helium reaches roughly -452°F (-268°C) and is the only substance to remain liquid at that temperature. It is a safer alternative for testing the performance of valves handing liquid hydrogen, which can reach -423°F (-252°C).
Once stabilized at the target temperature, the valve is loaded with up to 6,000 psig of gaseous helium (GHe). The valve is then tested for internal and external leakage, response time, and other performance characteristics.
The new test stand can also be used to test larger valves in liquid nitrogen at -320°F (-195°C). This method is a safer alternative for testing the performance of valves in liquid oxygen, which can reach -297°F (-182°C).