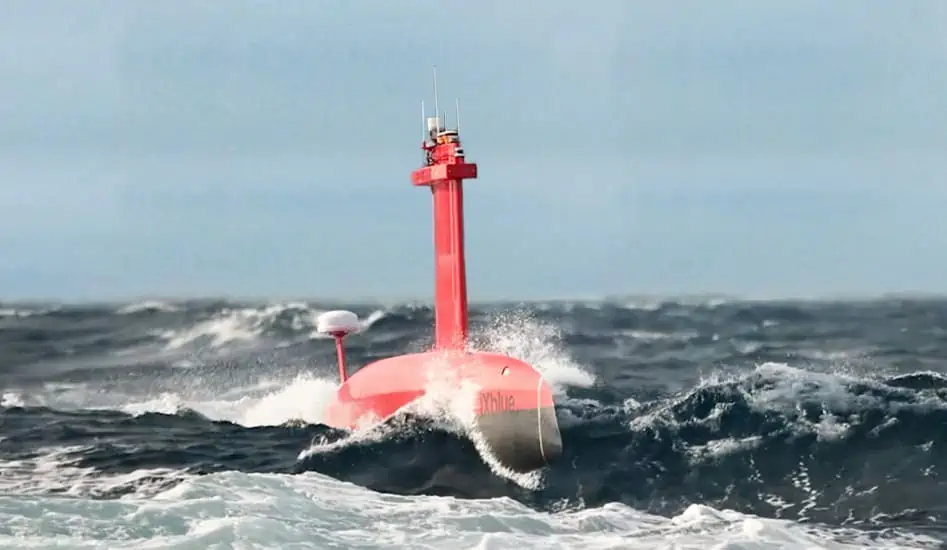 iXblue has confirmed that its DriX USV (unmanned surface vessel) has been selected by the British Antarctic Survey (BAS) as the newest addition to its fleet of robotic survey vehicles. DriX is a long-endurance 7.7-metre USV that features both manual and autonomous operation and can be equipped with a variety of payloads.
Deployed from polar research stations and from the British polar research ship RRS Sir David Attenborough, the DriX USV will help BAS conduct multi-disciplinary scientific investigation such as surveying the impact of ocean currents on melting ice flow or mapping the seabed in the polar regions.
The DriX USV will be equipped with CDT, ACDP, MBES and MetOcean sensors and will help BAS capture data from the extreme polar environments.
Pierre Dutrieux, Ocean and Ice Research Scientist at BAS, commented: "DriX offers a mix of excellent sea-keeping and mission endurance to observe treacherous near-glacier ocean and seabed processes repeatedly with high data accuracy, opening new perspectives for polar discoveries."
Regis Blomme, Sales Director at iXblue, stated: "We would like to thank the British Antarctic Survey for trusting our DriX USV as they turn to unmanned systems for their cutting-edge scientific operations in the challenging environments of polar regions. We're very proud to have been selected by such a leading-edge research institute and it is an honor for iXblue to be part of the BAS ocean exploration operations."