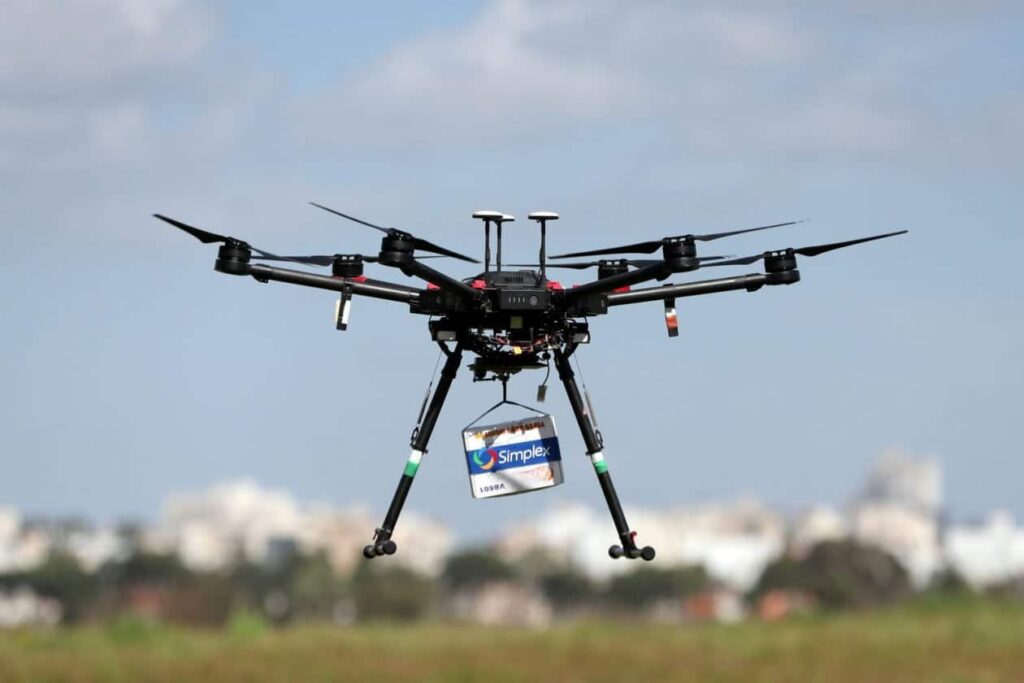 Elsight's Halo drone connectivity solution has been selected to support demonstrations performed by the NAAMA Initiative, a coalition of public and private entities aiming to develop agile regulations and a supporting ecosystem to enable drone and UAM (urban aerial mobility) operations in Israel.
Under the Initiative, leading drone companies in Israel participated in a first-of-its-kind demonstration of large-scale BVLOS (beyond visual line of sight) parcel drone delivery in populated city environments. All participating drone companies chose to equip their drones with Elsight's Halo, cementing the solution as an indispensable component of the NAAMA program since its inception.
Halo is based on Elsight's unique, state-of-the-art connectivity technology that ensures near-real-time high-bandwidth transmission from anywhere, to anywhere. It takes advantage of multiple data links and existing network infrastructure to maximize the efficiency of available resources, seamlessly adapting to specific requirements and providing low-latency transmission of any drone data. The secure, low-SWaP (size, weight and power) system is ideal for equipping a wide range of UAS (unmanned aerial systems) with BVLOS capabilities.
Halo has achieved a number of milestones during the course of the NAAMA Initiative:
The system was utilized in every commercial BVLOS flight in Part Two of NAMMA operations throughout June 2021
Halo flew a total of 7000 commercial missions – 3500 in Part One (March 2021), 3500 in Part Two
Halo flew a total 500 flight hours during the entire proceedings – 200 hours in Part One, 300 hours in Part Two
Halo provided uninterrupted connectivity, enabling visibility for UTMs, operators and regulators – scattered geographically around the country – for each flight with real time telemetry and a live video feed
Ronnny Vatelmacher, VP of Product and Business Development at Elsight, commented: "Elsight continues to enhance Halo to solve operational and regulatory challenges that BVLOS drone operations currently encounter. We are looking to provide more value that goes way beyond drone connectivity and will solve the most pressing challenges that the industry is facing today, including highly reliable & secure connectivity, bandwidth for data transmission from payloads, real-time command and control, network prediction capabilities, remote ID, SWaP optimization and more."
"As the industry matures globally, we will see more drones operating either autonomously or semi-autonomously in shared airspace, urban and rural alike, and they must be able to operate safely while creating a real, measurable business case, and this is where Halo changes the rules of the game."
Watch the video below to find out more about the development of BVLOS and drone delivery operations and Elsight's involvement: