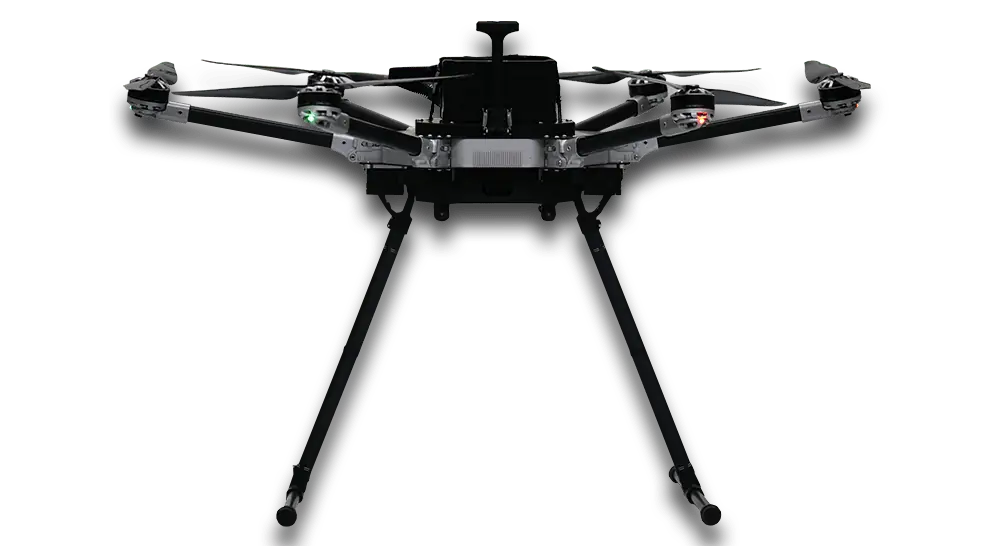 Inspired Flight has introduced the IF1200, a heavy-lift hexacopter UAV (unmanned aerial vehicle) that can carry payloads of up to 8 kg and fly for up to 40 minutes. Featuring an open-system architecture based on the PX4 autopilot, the versatile and flexible platform gives users complete control over the aircraft, providing a complete solution that can be tailored towards a wide range of applications including utility inspection, aerial surveying, public safety, and defense.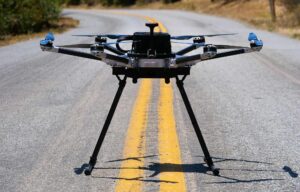 Developed, produced and tested entirely in the USA with domestically-sourced electronics, the IF1200 is designed as a replacement for the DJI M600, and maintains strict compliance to evolving US Government regulations regarding Chinese components.
Featuring a Universal Payload Interface and identical payload spacings to the M600, existing sensor integrations can be easily transferred to and swapped out on the IF1200 with minimal downtime.
The IF1200 supports a wide range of optical cameras, commercial and mil-spec EO/IR cameras, and LiDAR systems, and features the ability to write GNSS data directly onto captured images for georeferenced photogrammetry and inspection applications. The open architecture and Universal Payload Interface allow for the integration of nearly any third-party tech stack, providing a highly flexible platform for OEM or experimental UAV applications.
In addition to providing various ready-to-fly configurations, Inspired Flight's expert team of system integrators can develop custom configurations for enterprises looking for a tailored solution to their unique applications.
To find out more about the IF1200, click here.