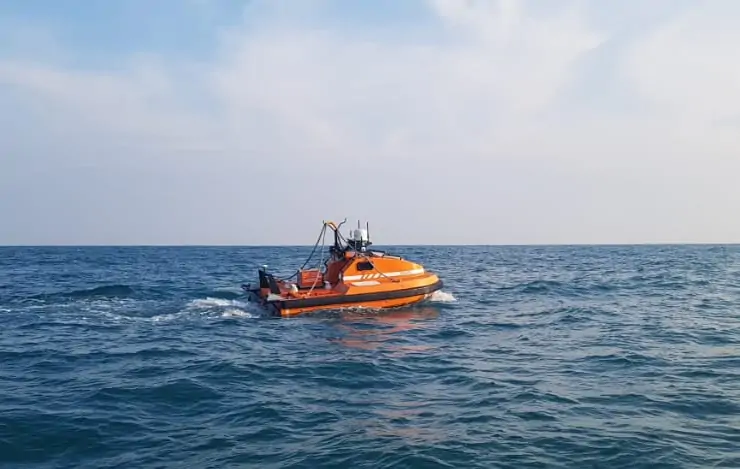 OceanAlpha, a developer of unmanned surface vessels (USV), has announced that it will be showcasing its new M40P long-endurance multi-function USV at the Oceanology International 2020 (OI2020) conference in London.
The 5-meter-long M40P USV features a payload capacity of up to 80kg, allowing it to carry a variety of sensors for geomagnetic variation observation, seafloor multibeam mapping, hydrographic survey, underwater construction exploration and a broad range of other ocean surveying applications. The M40P's automatic re-positioning system and low-power mode make it ideal for extended long-range observation and survey missions, and the hybrid battery and diesel generator power system provides operational endurance of up to 240 hours.
OceanAlpha will also be showcasing its 3.3-metre M40 autonomous USV, and demonstrating its Dolphin1 Smart Lifebuoy, which can be operated remotely from the shore to rescue casualties in the water.