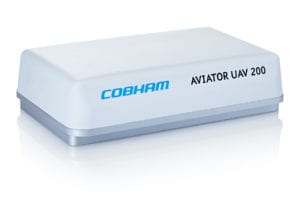 Cobham Aerospace Communications, a leading developer of avionics, connectivity and SATCOM (satellite communications) solutions for UAVs (unmanned aerial vehicles) and drones, has partnered with Unmanned Systems Technology ("UST") to demonstrate their expertise in this field. The 'Platinum' profile highlights how their innovative designs enable enhanced performance and more efficient BVLOS (beyond visual line of sight) communications and control for tactical UAVs.
The AVIATOR UAV 200 is the world's smallest and lightest Inmarsat SwiftBroadband solution for UAV SATCOM. Providing an all-in-one communication and control package, AVIATOR UAV 200 has been size- and weight-optimized for small tactical UAVs and drones, weighing in at just 1.45kg in a compact 24 x 16 x 6cm form factor. This compact SATCOM package allows unmanned aircraft designers to take full advantage of the higher speed connectivity of modern satellite networks, while still maximising UAV range, endurance and operational use.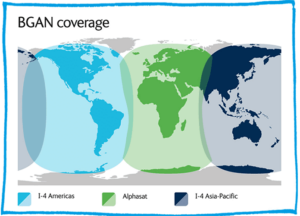 The AVIATOR UAV 200 utilises Inmarsat's SwiftBroadband service, which provides global always-on high-speed data for reliable UAV communication and control. Available everywhere except extreme polar regions and with greater than 99.95% uptime, the service delivers a reliable beyond line of sight back-to-base connection and real-time payload sensor feeds.
AVIATOR UAV 200 is compatible with government-grade encryption and secure communications standards, including STU-IIIB, STE, TACLANE, KIV-7 and BRENT.
To find out more about Cobham Aerospace Communications and their SATCOM solutions for UAVs, please visit their profile page:
https://www.unmannedsystemstechnology.com/company/cobham-aerospace/