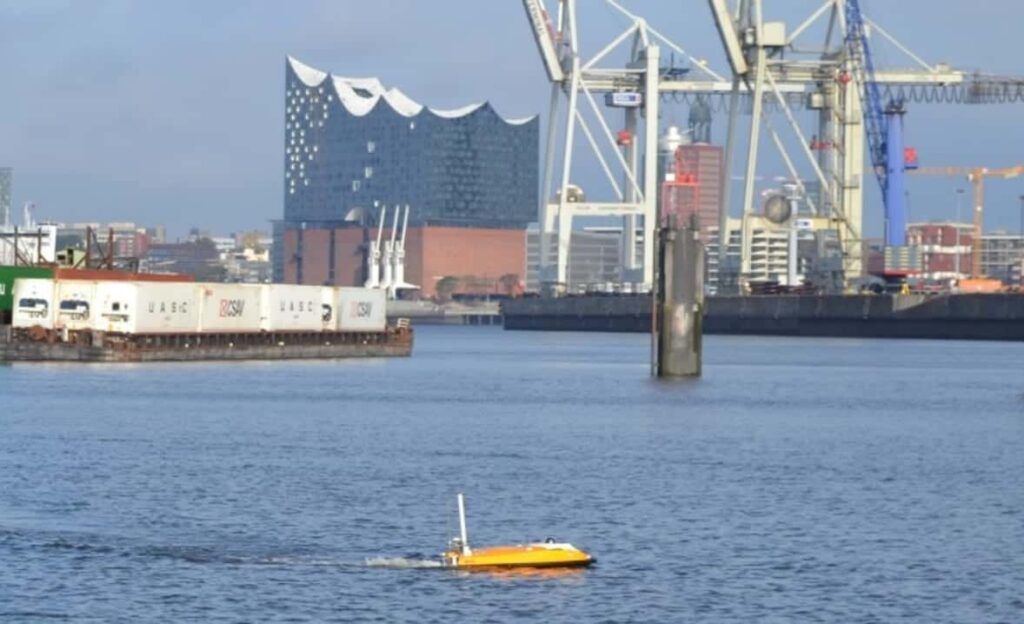 Oceanalpha has announced that, following successful functional testing, the HPA (Hamburg Port Authority) has selected the company's SL40 USV (unmanned surface vessel) to assist in measurement surveys of the port.
The SL40, which carries a Kongsberg M3 multibeam echo sounder and other high-performance sensors, will support the HPA's hydrographic unit in measuring shallow and hard-to-reach areas, as well as other tanks suited to the efficiency and abilities of a USV. HPA selected the SL40 due to the platform's compact size, manoeuvrability, stability in the water, and intuitive and safe handling.
The SL40 can be pre-programmed with mission routes that can be followed autonomously, allowing the operator to concentrate on data collection and other systems. The vessel incorporates a Collision Avoidance module that automatically detects obstacles and stops the USV, minimizing the chances of collisions and accidents.