FarSounder is proud to debut a new sonar and a new name for its series of 3D forward-looking navigation sonars.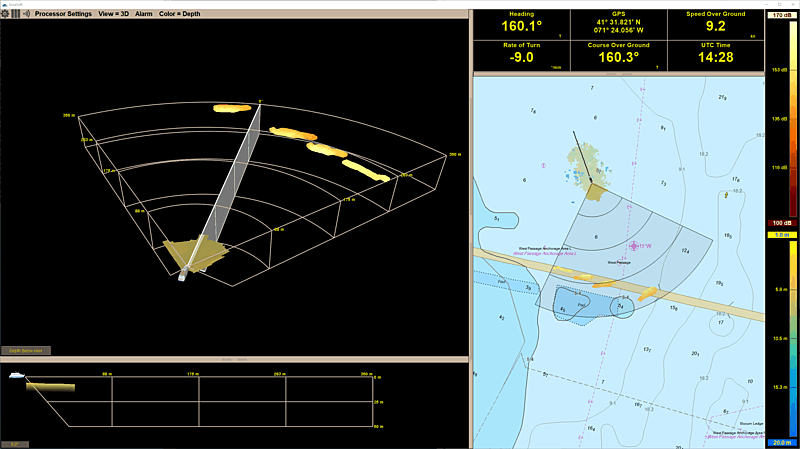 The new name is the Argos series which now comprises 3 models. The latest model, the Argos 350, will be revealed for the first time at Fort Lauderdale International Boat Show (FLIBS) in late October and joins the 2 pre-existing models, the Argos 1000 and Argos 500.
Designed with a smaller and lighter transducer and with a 350-meter range of detection, the Argos 350 has all the same applications and quality found in FarSounder's other navigational sonars and is well-suited for mid-sized yachts from 18 – 40+ meters. The design allows for an easy, fixed installation, plus the Argos 350 can be connected to a hoist in a 10-inch diameter sea chest.
"The creative FarSounder team has worked tirelessly to provide a smaller and lower-cost solution for mid-sized vessels. This was a goal of ours for many years," FarSounder's CEO, Cheryl M. Zimmerman, explains. "Ultimately, we are elated to bring our forward-looking sonar to a wider market without compromising on the quality our customers have come to expect from our innovative Forward Looking Sonar systems."