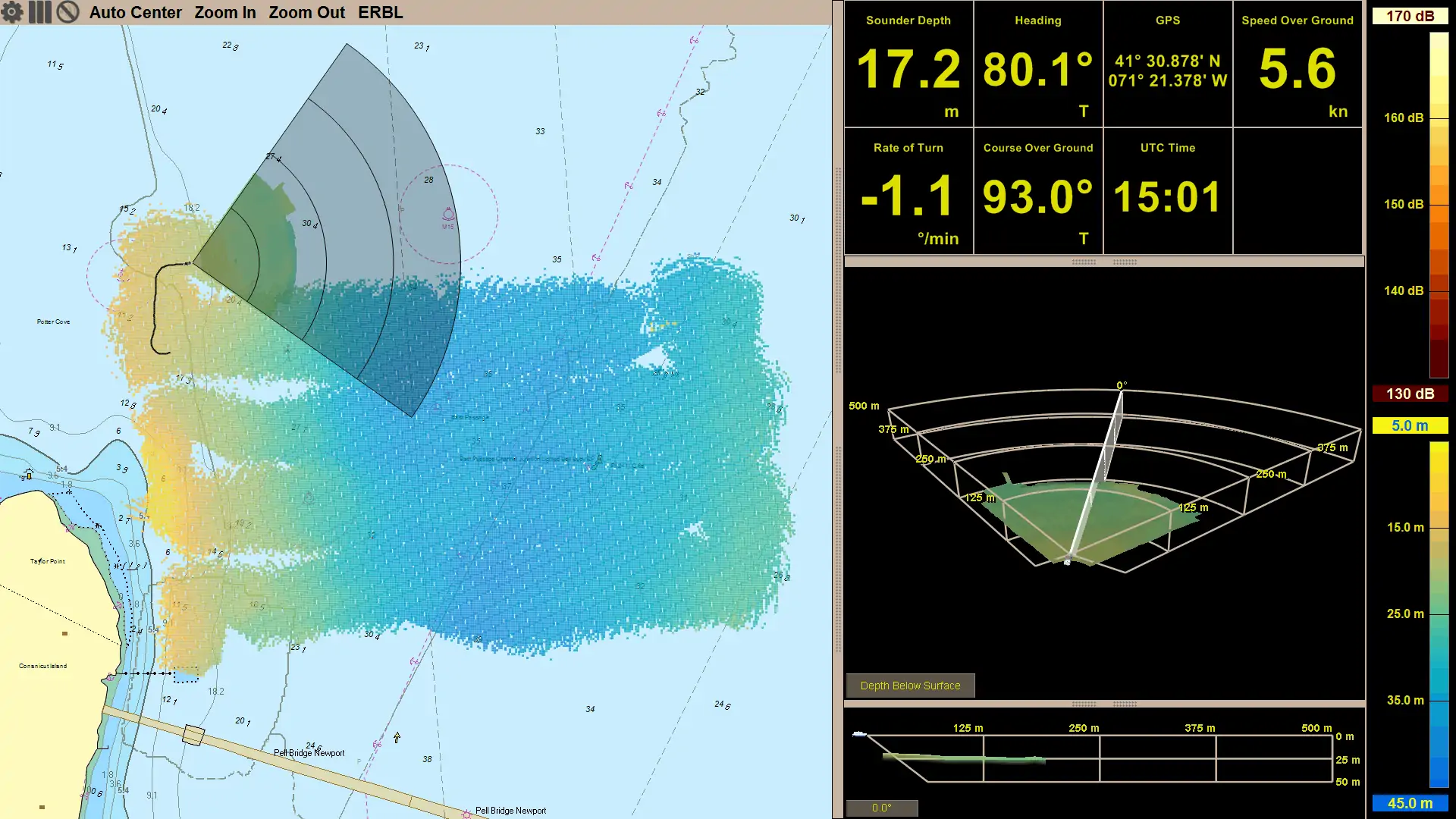 FarSounder, a leading developer of 3D Forward Looking Navigation Sonars, has expanded its IP portfolio with the issuance of its 8th Patent, number 11,609,316. 
FarSounder continues to find new ways to bring its technology into the future. This US patent expands the company's patent portfolio for its unique sonar system and its 3D processing, and will secure its technology IP as the development continues.
The invention provides a sonar system that includes a forward-looking sonar device that operates in an integrated fashion with one or more other sonar devices so that a boater can have a reliable navigation tool.
The forward looking sonar can include a transducer array that takes a 3D acoustic reading of the objects and seafloor ahead. The electronics that process the acoustic data can also process data from down-looking sonar, side-scanning sonar, or both, and can integrate the information to present an expansive display in the boat, revealing the contents and the floor of the sea in front of, around, and under the boat.
"At FarSounder, the protection of our 3D Forward Looking Sonar processes is a top priority," said Matthew Zimmerman, Chief Executive Officer and one of the inventors. "The Engineering team works hard to be innovative and continually advance our sonar navigation technology. Patenting their work is imperative."