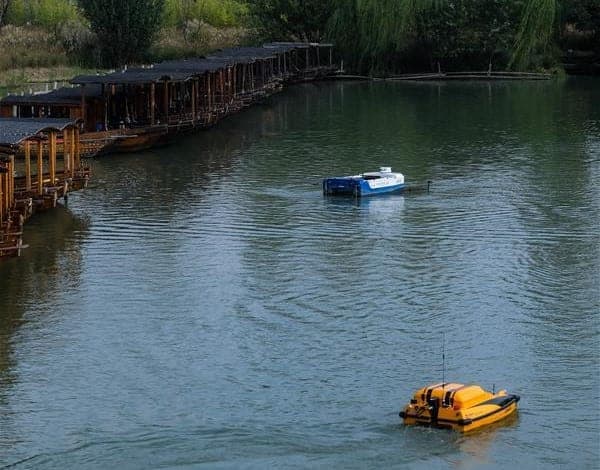 Oceanalpha has announced that one of its unmanned surface vehicles (USVs) was selected to participate at the 6th World Internet Conference (WIC) in Wuzhen, Zhejiang Province, China. The conference theme was titled "Smart, connectivity, openness and cooperation: jointly building a community of shared future in cyberspace", and centred around upgrading Wuzhen to become the world's first 5G smart town. More than 60 Internet technology projects from 40 companies were selected to participate.
Oceanalpha's USV, supported by 5G and autonomous navigation technologies, serves as a mobile water quality monitoring platform for the main river channels in Wuzhen, operating beside the Wuzhen Grand Theater. Through 24-hour on-line monitoring of water quality and scheduled river patrols, municipal managers can ensure continued cleanliness of the town's complex waterways.
Other technologies debuted at the conference include 5G remote-controlled driving technology, smart home appliances based on the Internet of Things, intelligent unmanned containers and big data-based traceability systems based on image recognition technology.