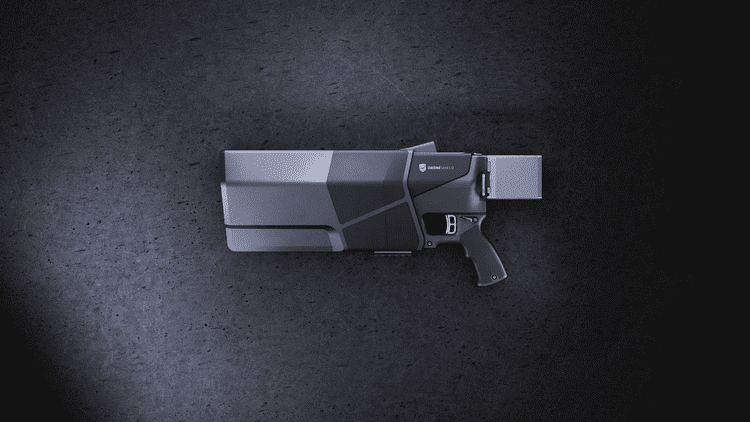 DroneShield Ltd. has announced that it has released the DroneGun MKIII, following extensive development in response to end-user feedback. DroneGun MKIII is a portable pistol-shaped drone jammer, weighing under 2kg and designed to be used in one hand.
DroneGun MKIII is designed to be an additional product in the company's lineup, rather than a replacement for its DroneGun Tactical unit, having a shorter effective range of 500m versus 1-2km for the DroneGun Tactical. It is able to disrupt multiple RF frequency bands simultaneously (433MHz, 915MHz, 2.4GHz & 5.8GHz), and also features optional GNSS disruption capablity (GPS, GLONASS, BeiDou, Galileo).
Find suppliers of anti-drone technology >
DroneGun MKIII can also be used in combination with other DroneShield products, including the RfPatrol body-worn detection device and the DroneSentinel stationary multi-sensor detection system.