Ascent Vision Technologies (AVT), a leading developer of gyro-stabilized imaging systems, has partnered with Unmanned Systems Technology ("UST") to demonstrate their expertise in this field. The 'Platinum' profile highlights how their state-of-the-art gimbal payloads for unmanned aerial vehicles (UAS, UAVs, drones, RPAS), UGVs (unmanned ground vehicles) and USVs (unmanned surface vessels), as well as fixed-site installations, can be used for ISR, target detection and tracking, and counter-UAS operations.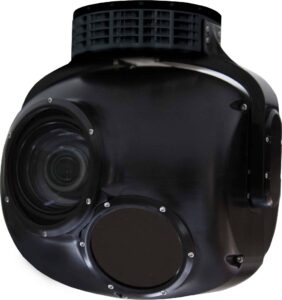 The CM132 is a lightweight, gyro-stabilized pan-tilt imaging payload, designed for integration into tactical UAS. Featuring a high definition electro-optical sensor with 30x continuous optical zoom and a LWIR sensor with digital zoom, it is ideal for tactical ISR & target acquisition, law enforcement & security and search & rescue missions.
With a compact build and a weight of less than 1kg/2.2 lbs, the CM132 is designed for SWaP-constrained drones and UAS. The system is IP67-rated to endure even the harshest of environments.
The CM202A is a rugged, flexible multi-sensor imaging payload featuring gyro-stabilization and onboard real-time video stabilization for sharp, accurate imagery. The system is ideal for long and short range target detection, recognition and identification during UAS ISR, emergency response and combat SAR missions.
The payload features electro-optical and thermal (SWIR, MWIR or LWIR) sensors, enabling users to identify an object accurately and make informed decisions with 30x daylight and 13x MWIR continuous optical zoom. Multiple targets can be tracked at once by tagging up to 5 moving objects within the FOV.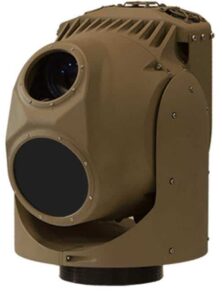 The CM202S is a rugged portable multi-sensor imaging system designed for both fixed-site and on-the-move ground-based surveillance missions. The system includes a high definition daylight sensor with 60x optical zoom, and a cooled MWIR sensor with 20x continuous optical zoom.
Fitting easily inside a backpack and featuring rapid deployment and operation, the CM202S provides accurate intelligence day and night even while mounted on mobile ground vehicles.
The CM202U is a man-portable multi-sensor imaging system, specifically designed for counter-UAS operations, that can easily be transported in a backpack. The battle-proven system provides accurate drone identification using crisp MWIR and HD daylight imagery, as well as Moving Threat Detection and Static Threat Detection algorithms that work together to ensure high detection probability.
The system identifies targets more rapidly and at a greater range than the operator can manually, shortening the decision cycle and allowing quicker elimination of targets.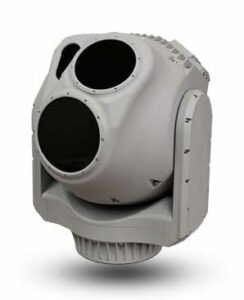 The CM262 is a rugged gyro-stabilized imaging system providing superior performance at sea for maritime patrolling, border protection, coastal surveillance and search & rescue. It offers full HD daylight and MWIR sensors, as well as 60x daylight and 20x thermal continuous optical zoom for long-range high-accuracy target detection and tracking.
With advanced video processing and stabilization algorithms, the IP66-rated CM262 provides maximum performance and reliability even under rough sea conditions, operating at speeds in excess of 45 mph.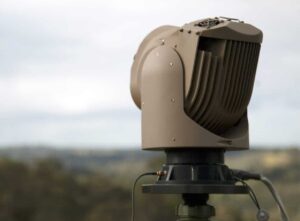 The X-MADIS (eXpeditionary Mobile Air Defense Integrated System) is a series of fully integrated counter-UAS/anti-drone systems that detect, locate, track, identify and defeat small UAS. Featuring integrated all-threat tactical air surveillance radar, gyro-stabilized optical sensor (EO and MWIR imagery), C2 interface and Electronic Warfare System, the X-MADIS provides a complete "soft-kill" solution to the growing threat of hostile UAS.
The rugged, reliable X-MADIS anti-drone system has been deployed in a range of extreme environments, providing unmatched force protection both on the move and in fixed locations. The platform-agnostic multi-mission system is available in three variants – X-MADIS FS (Fixed Site), X-MADIS Mobile, and X-MADIS OTM (On the Move).
To find out more about Ascent Vision Technologies and their gyro-stabilized imaging systems for unmanned systems and CUAS, please visit their profile page:
https://www.unmannedsystemstechnology.com/company/ascent-vision-technologies-avt/