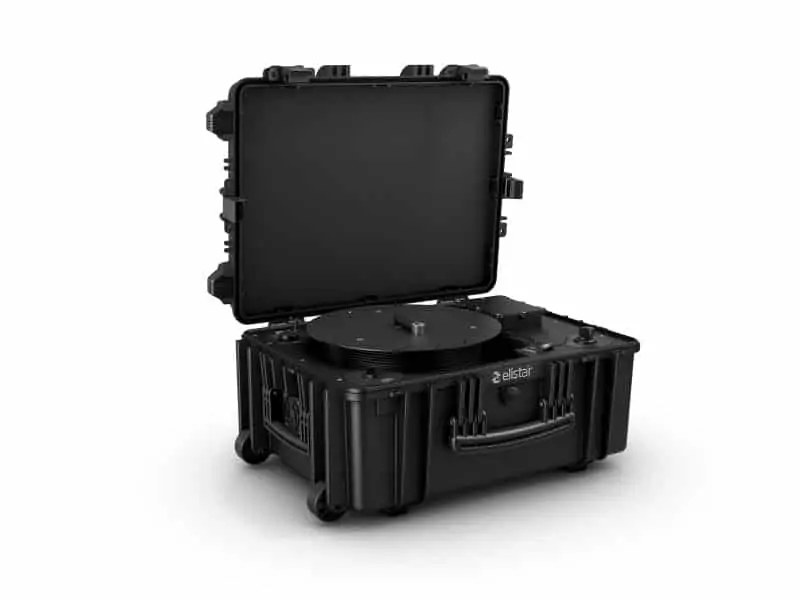 Elistair has announced the Ligh-T V.4, the newest version of its rugged and compact tether station for unmanned aerial vehicles (UAVs). The new drone tether station will be displayed at the AUVSI XPONENTIAL 2019 trade show in Chicago.
Since the release of the first version in 2015, Ligh-T has been widely deployed by police forces, public safety, private security and industries in over 50 countries, and was selected to provide security for various major events such as the 2019 Superbowl and the Trinidad Carnival.
Drawing on its experience and its large tethered drone customer base in more than 50 countries, Elistair has provided the Ligh-T V4 with new features designed to facilitate operator workflow. With its 230 feet long micro-tether, the system provides unlimited power to a wide range of drones thanks to Plug and Fly Air modules, and is compatible with models such as DJI's M200 V2, M200 V1, Inspire 1 and 2, or the Yuneec H920. Unlimited data transfer is possible through its 10.5 g/m micro-tether.
The micro-tether is also equipped with a new Dual Mode Tether Management system (DMTM), enabling smart motorized control of the micro-tether tension while allowing the user to manually wind and unwind, in case of power outage. Housed in a rugged cased with an open and accessible interface, the system is easily transportable, optimized for easy maintenance and fully protected from the elements, allowing it to be deployed quickly in demanding and challenging conditions.
Ligh-T V.4 is ideal for fast and safe surveillance, defense, public and private safety, incident/natural disaster assessment and pop-up telecommunication missions. The smart system is completed by the T-Monitor application that allows full monitoring of the drone tether station's state during each flight.
Watch a video about the new tethered drone station below: