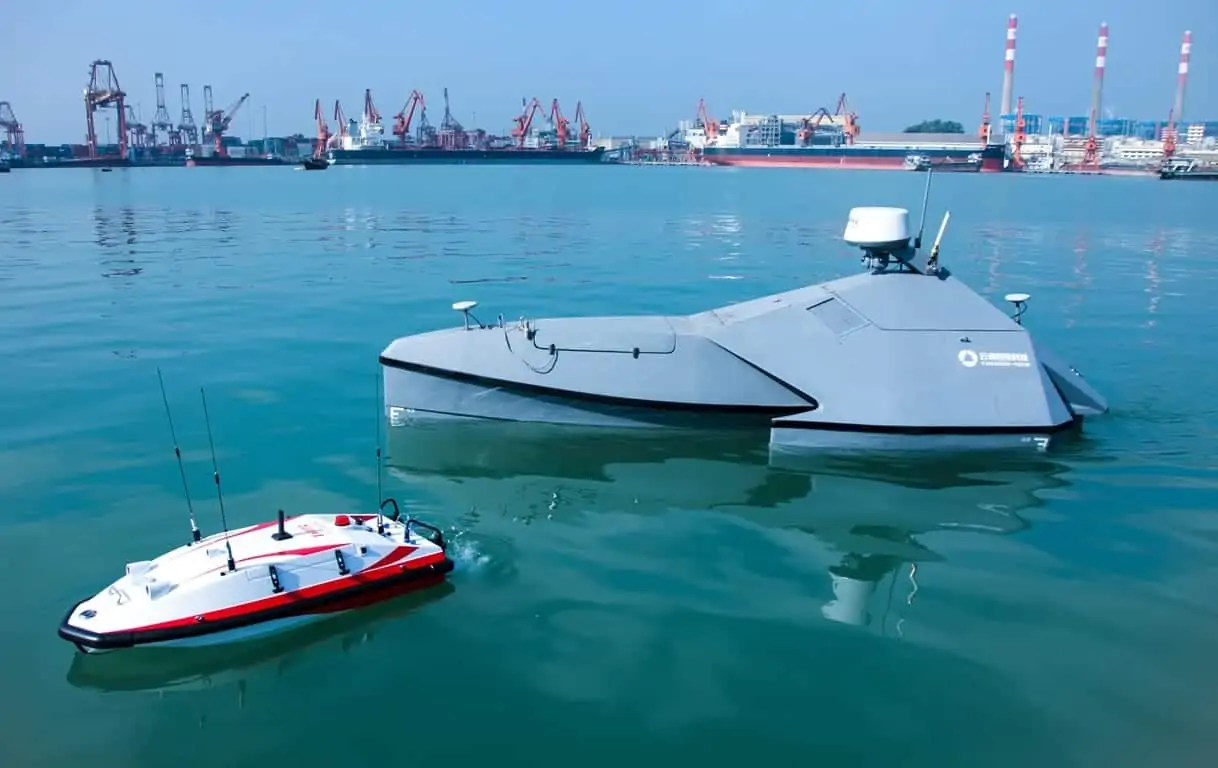 Oceanalpha, a leading developer of autonomous and unmanned surface vessels (USVs), has partnered with Unmanned Systems Technology ("UST") to demonstrate their expertise in this field. The 'Silver' profile showcases their range of USV solutions for a wide range of applications including water quality sampling & monitoring, flow measurement, hydrographic survey, oceanographic research, security patrol, search & rescue, and maritime missions, including:
The ESM30 – an autonomous water sampling & monitoring USV designed to provide a fast response to sudden water pollution accidents in difficult or challenging environments, and to conduct water sampling tasks in lakes, rivers or reservoirs. It uses GPS location tracking to follow preset waypoints and mission parameters, navigating autonomously while intelligently avoiding obstacles up to 10m ahead. It can integrate third-party probes for online data acquisition and the creation of water quality contour maps.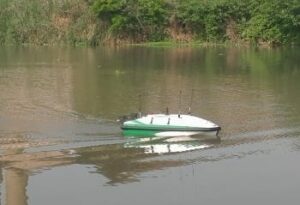 The TC40 Underwater Exploration USV is designed to track the source of water pollution, detecting hidden and buried sewage pipes at ranges of up to 100 metres and reporting their locations accurately using GPS. It can capture and transmit images at resolutions of up to 3cm, as well as live video. The TC40 can be operated via manual control or autonomous navigation.
The CL20 is a lightweight vessel with a carbon fiber and fiber glass hull designed for water discharge measurement and hydrographic surveying. It is highly maneuverable and easily operated by just one individual, and can be transported in the back of a truck or SUV. With a maximum speed of 5.5m/s and a 2km control range, the boat is suitable for most water current environments.
The M40A is a medium size autonomous catamaran platform, designed for bathymetry surveys in coastal areas and oceans. With a modular design and flexible payload for instruments, the M40A provides high performance surveys with single or multi beam sonars, as well as different kinds of hydrographic and monitoring instruments. The M40A has an aluminum and carbon fiber hull and is powered by a high capacity lithium polymer battery.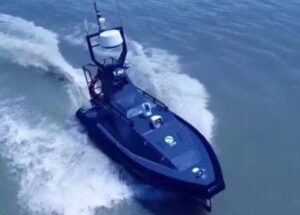 The M75 is a high-speed USV designed for maritime security and patrol missions, as well as use in investigation and evidence collection areas. Constructed from high strength fiber glass, with carbon fiber and kevlar ballistic fabrics the M75 can operate in Sea State 4 conditions. The vessel can be switched between manned and unmanned operational modes.
The L30 is a large USV platform for fire control on water. Equipped with a 50m range professional fire water cannon, it can also carry life rafts and buoys, as well as a crew of 4-6 individuals. Powered by a diesel engine, the L30 can achieve a top speed of 45 knots to provide a rapid response in most sea conditions, up to Sea State 5.
To find out more about Oceanalpha and their complete range of Unmanned Surface Vessels, please visit their profile page:
https://www.unmannedsystemstechnology.com/company/oceanalpha/